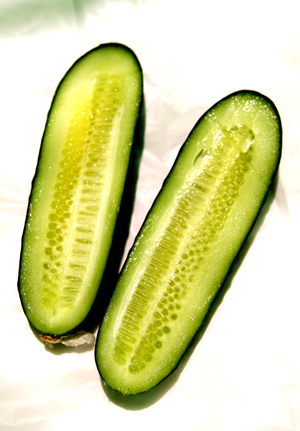 One of the best things about markets in rural Spain is that the produce is more or less local too. Obviously in this day and age it's possible to buy fruit and vegetables from all over the world, even in the 'Comarca de Los Velez', but they are easily avoided.
Look for your local man with his seasonal fare and limited selection and you can guarantee that his produce is grown on his 'huerto' just around the corner. Especially so if he is selling bags of snails by the kilo, dried chamomile and bay leaves, and even dried figs and apricots.
This is the vendor of carrots that taste like carrots,  long sprouting varieties of brocolli that have flavour to die for. And cucumbers, fresh and cool catching the sunlight on another sunny day in the mountains.