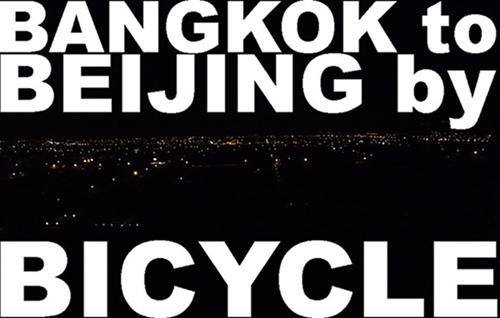 One of our top volunteers at Los Gazquez is now back in his native California getting ready for his next trip. Cycling from Bangkok to Beijing. He is just starting to raise funds for the journey working at 'Borders' and selling off his record collection etc.
I'll use his words to describe his intentions…
If you are interested in participating with this trip, please do not hesitate to contact me. I'm looking for a bicycle sponsor, among other things, and am fairly easy to come to agreement with. In addition to that, if you are interested in participating personally (that being your time and companionship) I'm more than willing to tandem during your visit.
It should be noted that my motive is cultural immersion, and not to burn a few kcals. I cycle because it is environmental, economical and, well, yes, healthful indeed. But I'm no cyclist: I don't sport the nut-huggers, I don't push 200km days and I don't (well, trying to make that didn't) ride the proper bikes. There's a niche in shoestring travel that I've dedicated myself to, and that's designed to inspire people to do the same.
Aaris King
If he does this trip, which I know he will, something good will come out of it for all of us. Of that I am sure. I don't know what but watch this space.