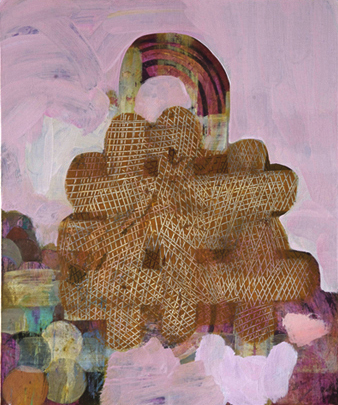 My art practice is about play, discovery, and the fragility of existence. I work mostly with paint on a variety of surfaces, wood, paper, canvas and wall, scraping and sanding and overlaying until an image that is sufficiently perplexing emerges. Perplexity keeps me on my toes, and heightens visual awareness. I think a painting is more interesting if there is some kind of inherent contradiction or unexpected viewpoint. I am interested in unsystematic use of perspective, floating and flattening space, and the visual ambiguities that result. Over painting, erasing, and subtracting are as important to my process as adding. In 2007 I worked on a series of map constructions/alterations that addressed ecological fragility and disappearance. Since then, I have focused on painting and the content has become less literal, although still concerned with impermanence and evolving states.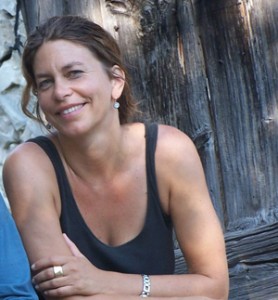 During my residency at Cortijada Los Gázquez I think a response to the natural environment would be inevitable. I would like to explore incongruous viewpoints through contrasting detail (botanical) with the immensity present in the landscape. I would work directly from nature with drawing and water based media, and then translate and integrate these studies into a large scale painting upon my return to London.
http://www.re-title.com/artists/heather-mcreynolds.asp
http://byamshawma09.blogspot.com/search/label/Heather%20McReynolds
http://www.teknemedia.net/archivi/2006/11/10/mostra/18788.html
You can see more of Heather McReynolds work here.