The other creature encounter we have made recently is this antediluvian beast, the mole cricket.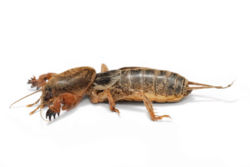 At first we didn't know what this beast was. At a meter down in the ground and yet having wings it seemed a bit impossible. So what was the answer?
Go to the 'Wild Spain' web site and enter a question regarding it's description and location and thank you Sue Eatock for shining the light of insect knowledge in our direction.
www.wild-spain.com
www.iberianatureforum.com