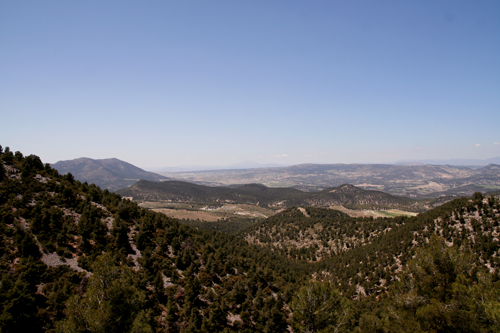 Yesterday found my brother and niece, Maxine and I exercising a tip given to us by a local shepherd. We made a short expedition to find some pre-historic cave paintings. Leaving mid morning the going was quite tough, climbing as we were up a steep barranco, the heat from the sun trapped in the narrow gorge. The scramble, as it was, gave some immediate rewards with orchids such as this Dactyorhiza elata (please feel free to correct me if my identification is wrong!)…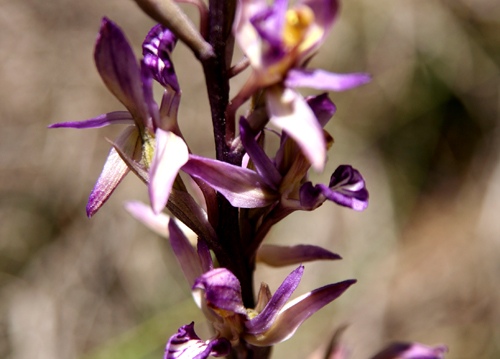 The climb was over limestone screeds populated with pine trees and Kermode and Spanish oaks…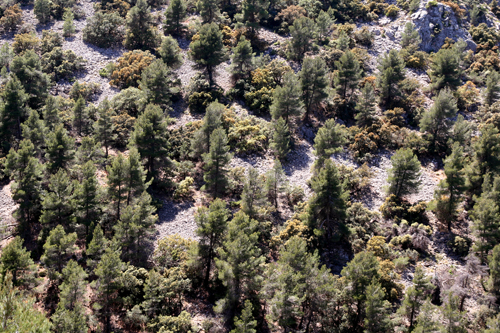 Maintaining a foot hold was a tricky business but as we ascended the barranco nearing the top we could see our goal…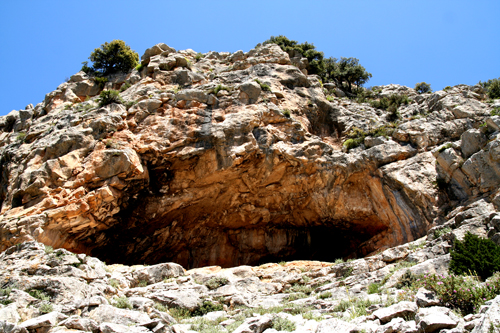 Flora changes at this altitude and it's great to see one of my favourites growing in the wild. Verbascaum bombisiferum…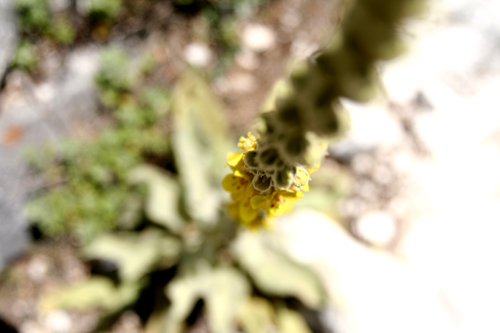 At last reaching the cave we found some relief from the heat and sat in the cool cave mouth admiring the view. Maxine seemed to have found some primordial dog instinct that allowed her to sit regally in the cave watching her territory…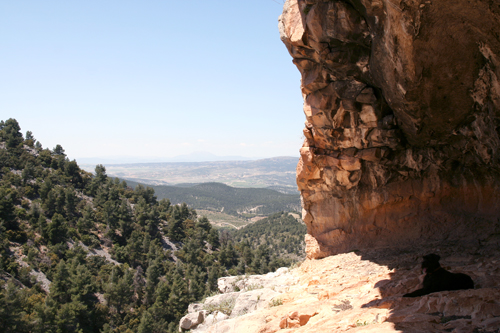 But where were the cave paintings? We searched hard, high and low, looking for indistinct marks in the limestone rock face and at last, there it was…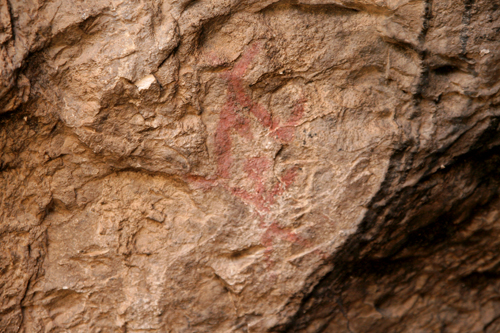 At first we thought it was a fish but then we decided that it must be two figures in some acrobatic activity. If this drawing is contemporary with the drawings in the more famous Cueva de los Letreros and Ambrosia, in this region, then it is over 4000 BC or 6010 years old. This is a drawing from Palaeolithic or Neolithic Andalucian ages. This is from a time before what we consider the age of modern humans, who came from southern France and the eastern Mediterranean.
This artist stood here all those years ago watching natural phenomena such as the East Atlantic Flyway (the north south migration of birds from Africa to Northern Europe), he (or she) considered himself as part of this environment, it's cycle of life and death.
I like the idea that this artist also decorated his/her own body with the same materials he used to paint the walls of this cave. Archeology in Murcia has located sea shells used for pigment extraction and black manganese. What a creature it must have been and what a great discovery for us.