Volitia Claps and Flings

, 2003, 17″ x 55″, color pencil on paper
We are delighted to have New York based artist Melissa Marks as resident artist for the next two weeks here at Los Gázquez.
I'll be posting further news as to her progress in the next few weeks. If you would like to see more of Melissa Marks work you  can see it on her web site and ours here and here.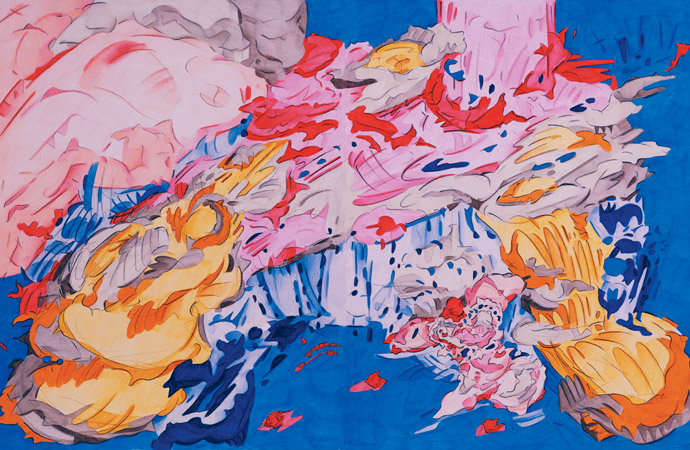 Volitia Waits Beneath the Falls

, 2001, 14″ x 22″, color pencil on paper