Joya / Ans Nys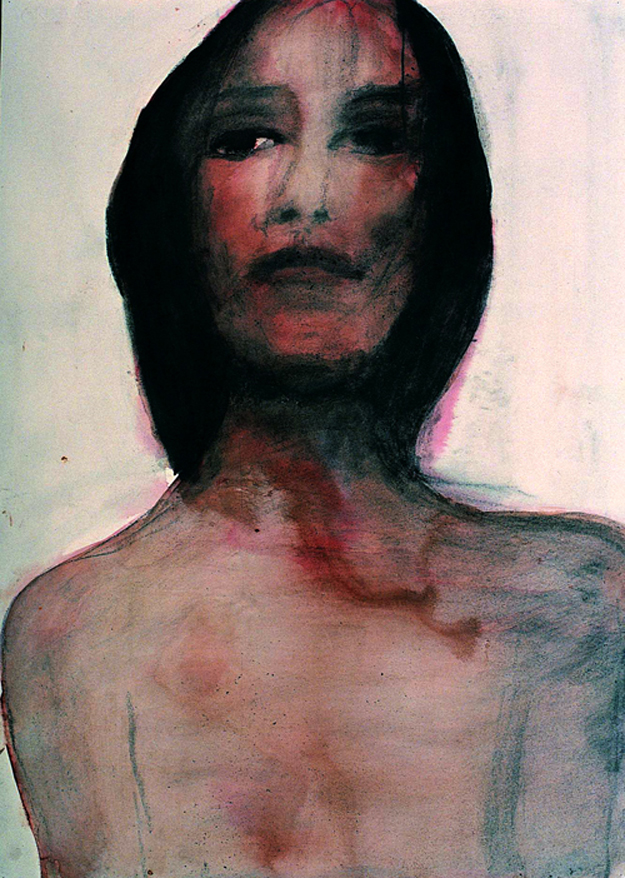 'In my drawings standing women stare you in the face. The gaze and the annihilation of it runs as an fascination through my work. Colour is scarcely used but in a very considered way, with reminiscences of the (early) renaissance portrait. The painted illusion of the human skin and interplay with the fragility of the paper, the transparency are of a great concern.
My residency at Los Gázquez will be spring, almost summer. What intrigues me, is the roughness and the colouring of the nature during this time of the year. How a human body relates to it. How it breaths in this air and colours. I want to explore the light and the specific colouration of the place and let my drawings be inspired by it. I intend to enlarge the usual scale of my drawings - enabled by the studio there – and to work horizontally instead of vertically, on the lying figure, drawn from head to too. The body as a landscape, reminiscent of the Los Gázquez landscape.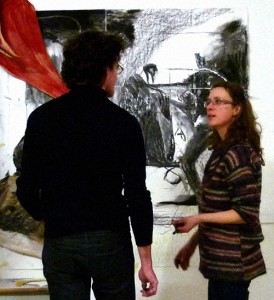 Drawing – especially during a longer period of time in an isolated environment – can be a haunting obsession the mind can experience: it can become a self-devouring activity, precipitating, and aggravating itself. Yoga and walking through the nature of Los Gázquez are means to reinforce the physical energy the body puts into the drawing process'.
Ans Nys is a Belgian artist whose primary medium is drawing. She received an Ma in Fine Arts at Royal Academy of Fine Arts Ghent and in Philosophy at the University Ghent. Since 1999, she is Reader in Drawing at Sint-Lucas Visual Arts Ghent, where she started up the drawing research group. She organized several symposia on drawing and is editor of the artist magazine on drawing Th Ink. Her research interests  are drawing, the phenomenology of drawing, the aesthetic experience and the relation between art and life. In 2006 she was selected for the exhibition Gorge(L), Oppression and relief in art at the Museum of Fine Arts, Antwerp (KMSK) together with ao. Frieda Kahlo, Ana Mendieta, Marlene Dumas, Berlinde De Bruycker. She will be in an upcoming group show at Voorkamer BE, including the launch of an artist book.
www.kunstonline.info/levelone/php/events/eventpage.php?id=9563&chapter=about
www.voorkamer.be