Joya / Melissa Marks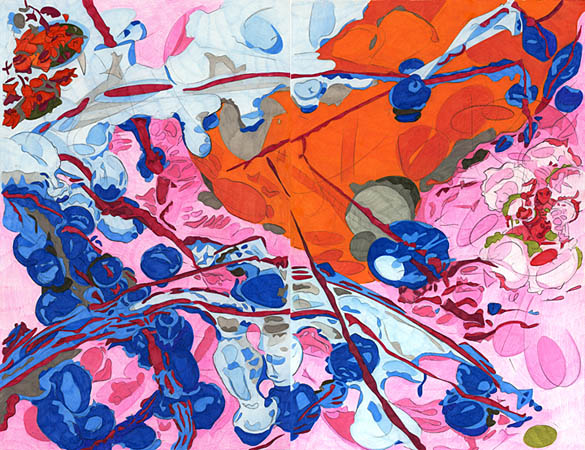 ADVENTURES OF VOLITIA
In a radical moment made of ambition and luck, Volitia, a detachable drip/mutable blob/Pollock-leftover caught a glimpse of herself in a mirror and became self-aware. She began with a declaration of freedom, an attempt to live the idea of a self in a constant state of remaking. Volitia (as in volition) became a hybrid hero, part Superman, part Eve - creation come to life. The master narrative, the growing sum of Volitia's adventures is an abstract serial myth, a visual story able to sustain itself precisely because CHANGE demands that it continues…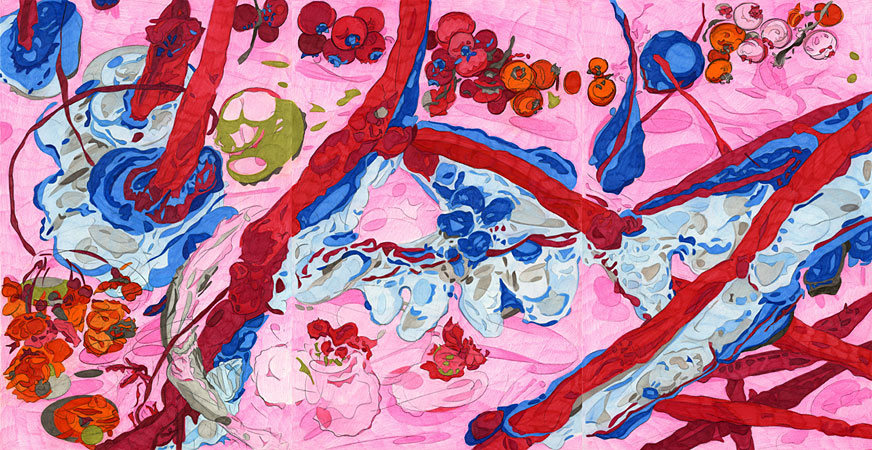 "Adventures of Volitia" is a project I began in 1993. The work has taken the form of paintings, drawings and large-scale wall-painting installations.  The painted blob or line has been given superhero status  and attributes, and yet, remains a basic anchor and building block with the power to elaborate fantasy.  The abstract drip or blob is an icon, and at the same time, is inextricably tied to the interior life of creation, a connection to something essentially human.  It is both Volitia's point of origin and her fundamental core.
The drawn mark as Volitia has multiple powers.  She stands as both metaphor and object - capable of superspeed, super-leaping, super- self-reflection, and multiple iterations in a single drawing.  As metaphor, she represents an open soul, ready to turn herself inside-out in order to see the world, the future. As object, she represents our body, concrete and attached, utterly dependent on her ability to be seen.   She is blossom and ice, temporary, alive and melting.
Volitia finds herself in the shifting forms of the Landscape, molds herself from malleable matter.  Nature functions as background, context and co-conspirator.  Nature provokes momentum, demands reaction, and like Volitia, has the ability to remake itself in the midst of a familiar continuum.  The Joya residency provides an opportunity for a NEW landscape, new shapes to be discovered, new color and light, new territory for adventure.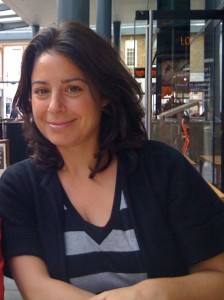 Melissa Marks received her Bachelor of Arts degree from Wesleyan University in 1987 and her Masters of Fine Arts from the Yale School of Art in 1992.
Solo exhibitions include Bloomberg SPACE, London, England, Nicole Klagsbrun Gallery, New York and The Aldrich Museum of _Contemporary Art, Ridgefield, Connecticut.  Other exhibitions include Art In General, NY, _The Drawing Center, NY, The P.S.1 Center for Contemporary Art, NY, University Galleries, Florida Atlantic University, FL, Douglass College Gallery at Rutgers University, NJ, Regina Gouger Miller Gallery, Carnegie Mellon University, Pittsburgh, PA, Künst Werke Berlin, Germany, University _Gallery, University of Florida, FL, Zilkha Gallery, Wesleyan University, Middletown, CT.