Joya / Cristina Sáez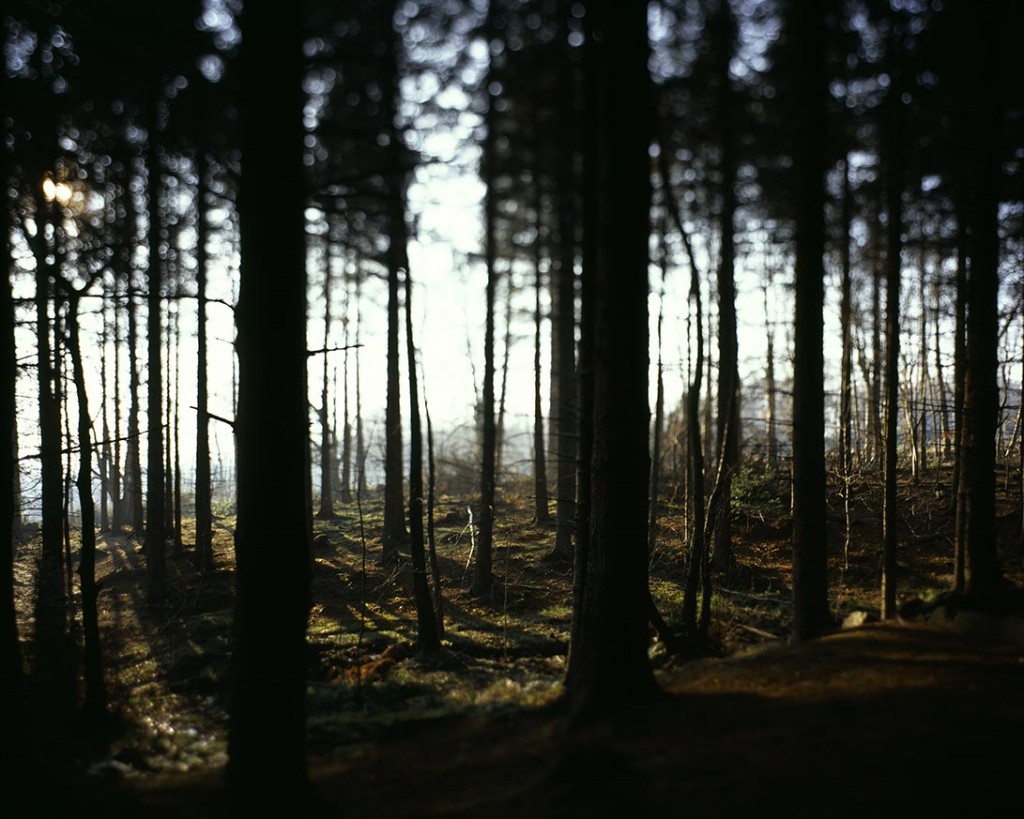 In the Soil of the Sensible
Cristina Sáez is a London based artist working with with photography and animation, with an interest in the way in which humans perceive and relate to their environment.
For the Joya residency at Cortijada los Gázquez I am proposing a project provisionally titled 'Inside-out, upside-down and all around', an investigation into the relationship between the mechanics of vision and optics, between what it means to look at the world through a lens and to experience it from within.
My plan is to turn the studio into a giant camera obscura and to photograph the upside-down images of the outside world projected onto the wall. I expect I will split my time between taking photographs of the natural landscape around the Cortijada and photographing in the studio. This will allow me to observe and experiment with the basic principle behind photography and the physics of human vision, the upside-down image projected onto the wall of the camera obscura in parallel with the image projected onto the back of the eye.
During the residency, I will gather hundreds of sequences of images from both the outside and the inside of the camera obscura, which I will afterwards edit into a short film, allowing me to explore the relationship between physics, technology and the phenomenology of vision.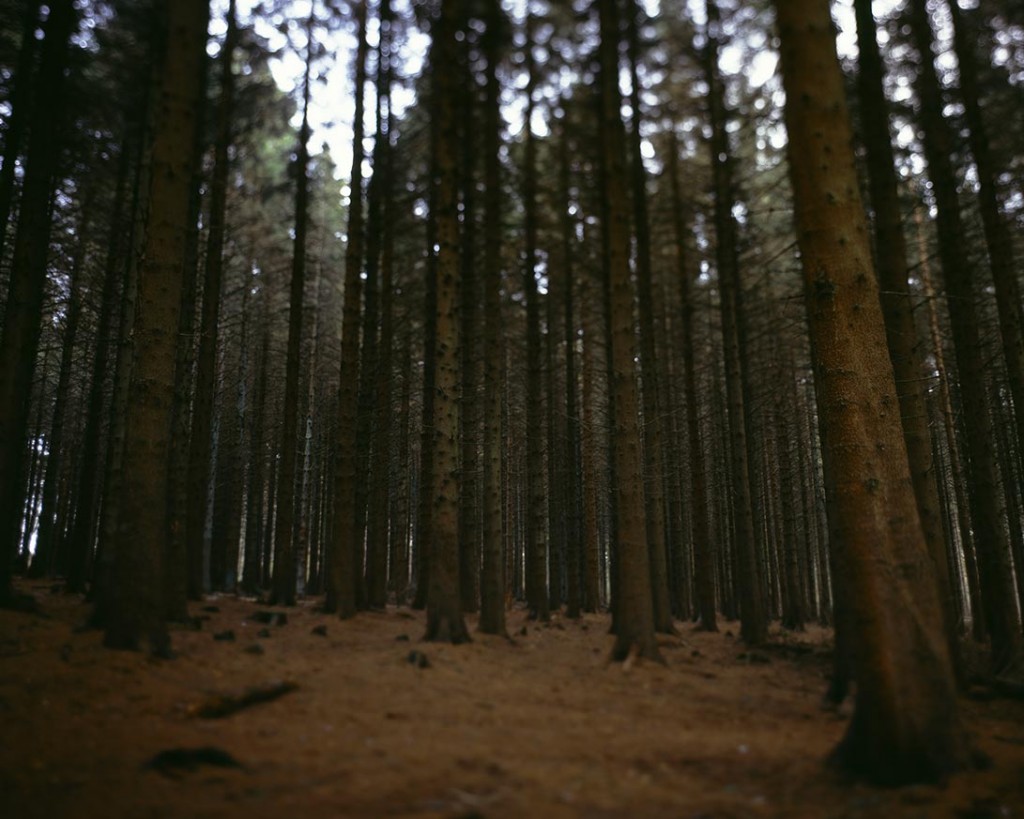 I am excited about the possibilities that the Joya residency offers, as it combines an astonishing natural environment with the availability of studio space, allowing me to carry out a project that has been in my mind for some time. Having the space and time to concentrate solely on my investigation and production is in my experience a productive and fulfilling way of working, and I have no doubt it will advance my practice into new and unexpected territories.
Christin Sáez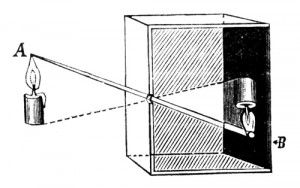 "A camera obscura is an ancient optical device which consists of a darkened room with a small opening or pinhole to let light in. When light from the outside enters the camera through the hole, an image of the surroundings is projected onto the opposite wall, upside down and back to front, but keeping full colour and perspective.
The principle behind the camera obscura (i.e., that light travels in a straight light) had been observed as early as 5th Century BC by Chinese philosopher Mo-Ti, and was well known to Aristotle and Euclid. The Islamic scholar and scientist Alhazen (Abu Ali al-Hasan Ibn al-Haitham), father of modern optics, described the phenomenon in detail in his 'Book of Optics' in 1021. Scientists, philosophers and artists alike have since used the camera obscura for experimentation and observation. Masters of perspective painting such as Vermeer and Cannaletto have been said to use a camera obscura for realism and accuracy, while astronomers such as Roger Bacon and Johannes Kepler used the device for their astronomical observations of eclipses and other phenomena.
Following this tradition at the meeting point of art and science, astronomy and philosophy, between magic and realism, I expect to have my camera obscura set up and ready for the Summer Solstice, to observe the bright star-lit skies of Andalucía throughout this magic night full of mystical significance."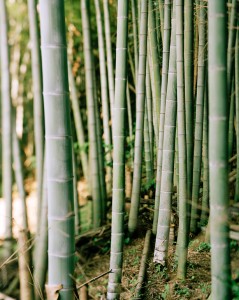 Cristina Sáez was born in Bilbao (Spain) 1979 and now lives and works in London, since 2001.
HIGHER EDUCATION
2006  MA Photography and Urban Cultures, Goldsmiths, University of London
2004  NCTJ Postgraduate Fast-Track Diploma in Newspaper Journalism, Lambeth College
2001  BA Psychology (Distinction) Universidad de Deusto, Spain.
BURSARIES, AWARDS AND RESIDENCIES
2009 And'Art International Residency, Tangier, Morocco, Terre Sans Frontiere. 2008 Finalist London Photographic Association Still Life Series 4 Competition.  2007    Orange Calls Europe, European Artists Encounter, Bergamo, Italy .Liz Chappell/Photofusion Bursary Award
Finalist Beca de Fotografía Roberto Villagraz EFTI. 2006 Bronze Winner London Photographic Association Still Life Series 3 Competition. Distinction for MA Final Visual Project and Dissertati 1999    Erasmus Scholarship, Middlesex University London.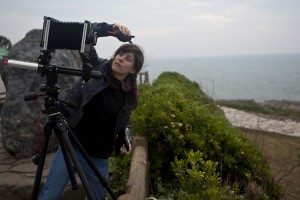 SELECTED SOLO EXHIBITIONS
2008  IN THE SOIL OF THE SENSIBLE Photofusion Gallery, London
IN THE SOIL OF THE SENSIBLE London Photographic Association Featured Exhibition
2007  BRIXTON WEEDS Ritzy Cinema Brixton, London
SELECTED GROUP EXHIBITIONS
2009 AND'ART 2009, Cinematheque de Tanger/ Théâtre Mohammad Haddad, Tanger (Morocco)
SALON 2009, Four Corners, London (Part of Photomonth 2009)
PHOTOMEDIA CENTRE OPEN JURIED EXHIBITION, Bruce Gallery, Edinboro PA (US)
2008   THE HOLGA SHOW SAANS Downtown Gallery, Salt Lake City (US)
2007   ORANGE CALLS EUROPE Spazio Polaresco, Bergamo (Italy)
BRIXTON WEEDS Clapham Leisure Centre, London
2006  RIGA ARCHITEXTURE Viewfinder Gallery     London
NO RIGHT TURN Village Underground, London
2002  OPEN YOUR EYES London Printworks Trust, London