Joya / Beata Kozlowska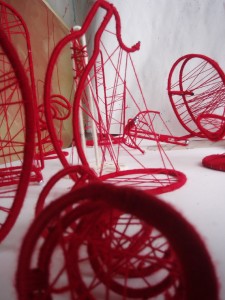 My practice is rooted in drawing as a process of articulating bodily gesture. I am interested in exploring the destabilised, deconstructed and symbolic in order to create my own visual language.
The work is highly influenced by linguistics, feminist discourses and disparate aesthetics, and a broad set of creative influences enable me to reflect upon my experimentation with form, material and colour.
I work within a variety of disciplines, from photography to site-specific installation, using an intuitive choice of material and location. I am  also experimenting with a wide range of objet truvé such as plastic, cement, latex, wood and papier mâché, which will be a significant element in the development of the work during and after the residency at Joya.
I am excited about the coming encounter with the Andalucian landscape and my hosts at Cortijada Los Gazquez.  I am convinced it will be an important step in my artistic practice.
Beata Kozlowska (born Poland) lives and works in London, studied Drawing at Camberwell College of Art, Fine Art at Chelsea College of Art and Design in London and also Polish Literature and Linguistics at University of Warsaw. She has been exhibiting in many group exhibitions in London, Manchester, Warsaw and Bielefeld. In addition she has been curating several shows and projects in London.  Recent group shows include 'Invisible means of support' in Rochelle School, collaborative project 'Ponglish for beginners' in Victoria Baths Manchester. Recently was awarded for contemporary sculpture by UH Galleries in 'Eastern Approaches' in Hatfield.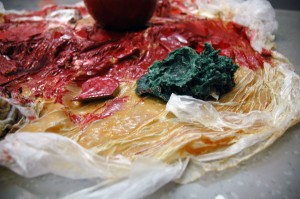 Forthcoming exhibitions:
2009 (October) Islington Contemporary Art and Design Art Fair, London
2009 (October) Victoria Baths, 'Ponglish for Beginners', group show, Manchester
2009 (November) The Vyner Street Gallery, 'Archeology of Subject/object', curated by Beata Kozlowska,
collaborative group show, London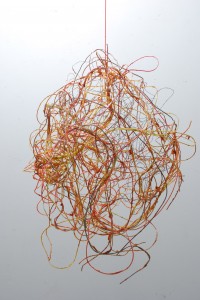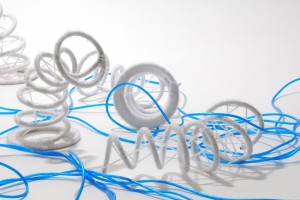 Selected Exhibitions
2009 (July)      Cafe Gallery, 'Annual Group Show' London
2009 (July)      Sydenham Arts Festival, Collaborative Group Show, Sydenham Methodist Church, London
2009 (May)     Rochelle School (Club Row), 'Invisible means of support', Postgraduate Degree Show, Chelsea College of Art and Design, London
2009 (May-Sept) 'Eastern Approaches 2009', UH Galleries,
Open Sculpture Exhibition at Hatfield House, Hertfordshire
2009 (May)     'Open Dulwich House', group show within Dulwich Festival, London
2009 (March)  SLWA, 'Celebrating South London Women Artists', group exhibition, Dulwich Library, London
2009 (March) Gallery 77, 'Collision', collaborative postgraduate Group show, London
2009 (March) RED GATE Gallery, group exhibition, (curated by Beata Kozlowska) 'Micro-Macro Vision', London
2009 (Jan)       Interim Show, Postgraduate group show, 'Sold' Triangle Space, London