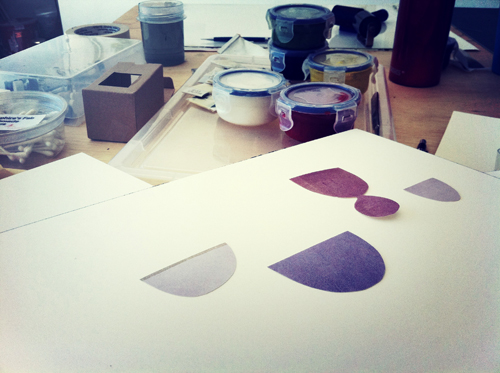 Here are some shots of Angie Lewin's working practice while in the studio at Cortijada Los Gázquez. She has been using water based stencils to achieve flat areas of colour sometimes using them as collage to establish composition.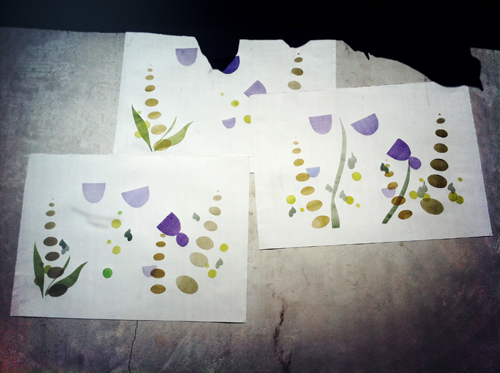 Whilst some ideas are rejected others are kept for closer consideration on another day…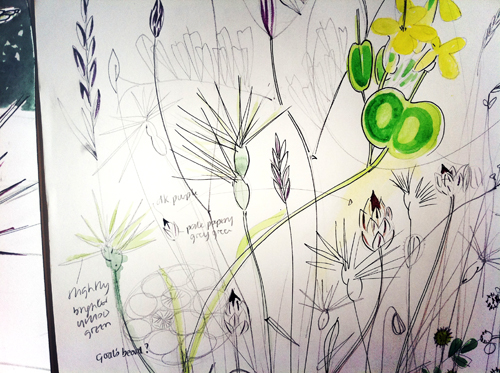 Time in the studio is measured equally with time in the field drawing and establishing plant species. As always artists notes are revealing, the working process, the search for inspiration and design…
Here we see field sketches as well as studies towards new work. She utilises stencils and then draws in pen and ink.