Joya / Sarah G. Sharp
Through my work I explore the construction and expression of individual belief systems, especially where these structures relate to or overlap with ideals scripted by a larger "community." Drawing from imagery and ideas surrounding craft, labor, and utopian ideals put forth by figures like William Morris, the Roycrofters, Sister Corita Kent, and the Constructivists, I use mundane materials as well as video to address notions of high/low, finite/infinite, access/exclusion, and individual/communal.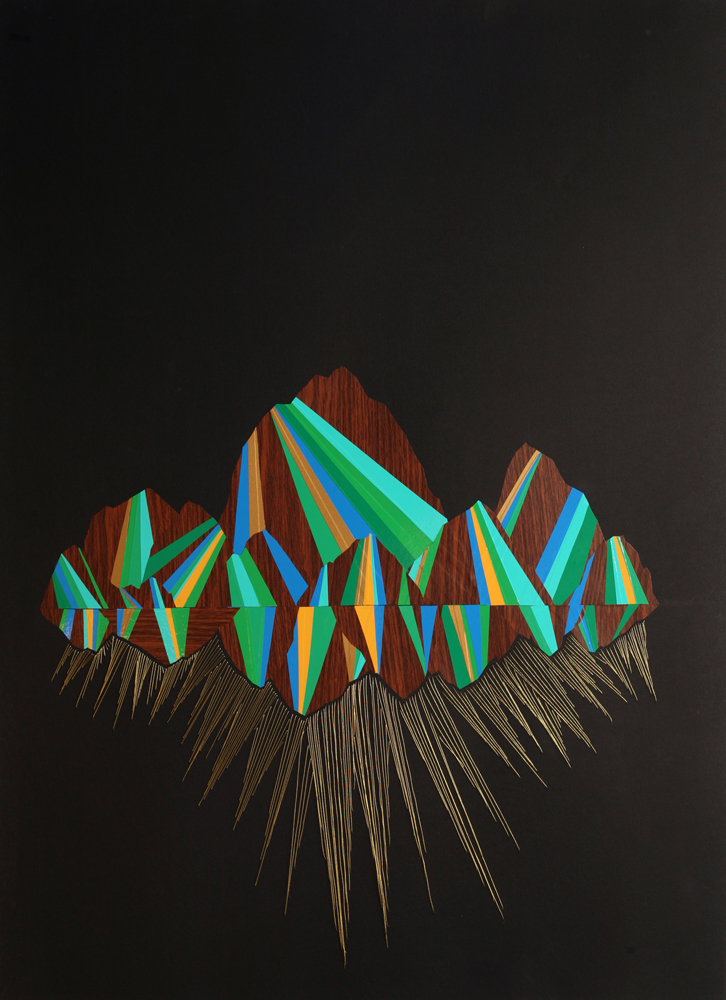 I am currently investigating visual representations of landscape and their shifting historic associations in the western mind with notions like hope, fear, gloom and glory. Using "inspirational" imagery that ranges from kitsch to Romantic painting as points of departure, my recent images deal with cultural relationships to the mountain as an icon. I often use embroidery thread as a method of drawing, which punctures the surface of the paper creating a reverse image referencing the perpetual "promise" that exists on "the other side" of mountainous formations.  A residency at Cortijad would facilitate the production of this and other new work by providing access to the incredible range of natural formations present in the Sierra Maria-Los Velez Natural Park. As a resident I hope to create a new series of drawings inspired by the complex ecosystems and biological forms present in the park and their historic relationship to the presence of humankind. I am especially interested in the prospect of being part of a place that is designed to allow humans to live in within this diverse eco-sphere with little impact. I look forward to the opportunity for evolving my studio practice through exchange with the public and immersion in the dynamic creative environment created by the Joya residency at Cortijada Los Gázquez.