Joya / Heather McReynolds
My art practice is about play, discovery, and the fragility of existence. I work mostly with paint on a variety of surfaces, wood, paper, canvas and wall, scraping and sanding and overlaying until an image that is sufficiently perplexing emerges. Perplexity keeps me on my toes, and heightens visual awareness. I think a painting is more interesting if there is some kind of inherent contradiction or unexpected viewpoint. I am interested in unsystematic use of perspective, floating and flattening space, and the visual ambiguities that result. Overpainting, erasing, and subtracting are as important to my process as adding. In 2007 I worked on a series of map constructions/alterations that addressed ecological fragility and disappearance. Since then, I have focused on painting and the content has become less literal, although still concerned with impermanence and evolving states.
During my residency at Cortijada Los Gázquez I think a response to the natural environment would be inevitable. I would like to explore incongruous viewpoints through contrasting detail( botanical) with the immensity present in the landscape. I would work directly from nature with drawing and water based media, and then translate and integrate these studies into a large scale painting upon my return to London.
http://www.re-title.com/artists/heather-mcreynolds.asp
http://byamshawma09.blogspot.com/search/label/Heather%20McReynolds
http://www.teknemedia.net/archivi/2006/11/10/mostra/18788.html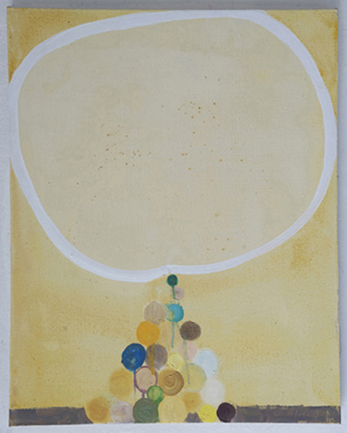 I was born in 1963 in Boston, USA  and my career as an artist has included diverse periods of study, development and consolidation in Italy, the USA and the UK. My work is held in private collections in Canada, the US, Germany, Italy, Switzerland, Ireland and the UK. I am currently based in London.
Selected exhibitions
2009       FringeMK painting prize finalist. Midsummer Place, Milton Keynes, UK
2009      "17 Ingredients, Measures of Autonomy", Bash Creations, London EC2
2009        MA degree show, Byam Shaw School of Art, London
2009        "Eel Pond Bridge Eel Pond Bridge" Woods Hole Historical Museum, Massachusetts, USA
2009          Mirko Mayer Gallery, Cologne, Germany
2008          Xhibit '08, Selected graduates, The Art Gallery, Davies St. London
2008        "Binocular" Kingsgate Gallery, West Hampstead, London
2008        "The Third Bicycle" Lauderdale Gallery, Highgate, London
2008        "Art Hand Design" The Lethaby Gallery, Holborn, London
2006         "Translations", Solo show at Galleria Il Bisonte, Florence Italy
2000          The Stable Gallery, Errisbeg, Roundstone, Ireland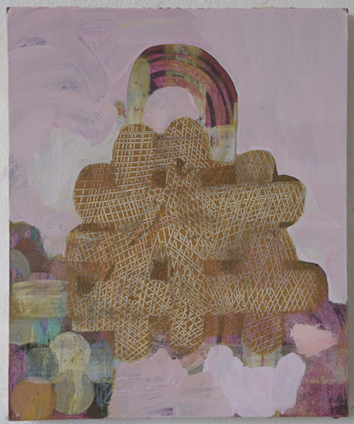 residencies
2000  Roundstone artists residency, Connemara, Ireland
2005   Villa Lina, Ischia, Italy
2007   New Alchemy Residency, Cape Cod, Mass. USA
Artist in Residence, Scuole del Comune di Greve, Italy
education
2009            MA  Fine Art, Byam [email protected] Central St Martins, London
2008           Postgraduate Diploma, Fine Art, Byam Shaw,@Central St Martins, London
1989            Academia di Belle Art di Firenze, Italy, Diploma di Pittura
1985            BA Hons in Art and Art History, Smith College, Massachusetts, USA
other professional experience
I taught drawing and painting in Florence, Italy for thirteen years and was head of Art at the International School of Florence. I have written and illustrated 3 books and designed book covers (Guinti editions and Viking publishing). I currently lead workshops for teachers in visual arts for the International Baccalaureate and work as an external art examiner.