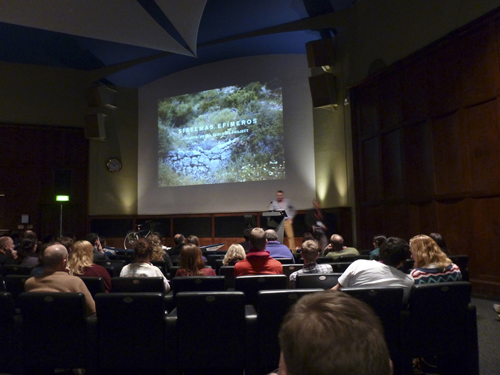 (En español al final del artículo).
Joya: arte + ecología are very grateful to The Royal Geographical Society for giving us the opportunity to talk about our activities and to launch our new project Sistemas Efímeros as part of their EXPLORE 2012 the annual Exhibition and Fieldwork Planning Weekend.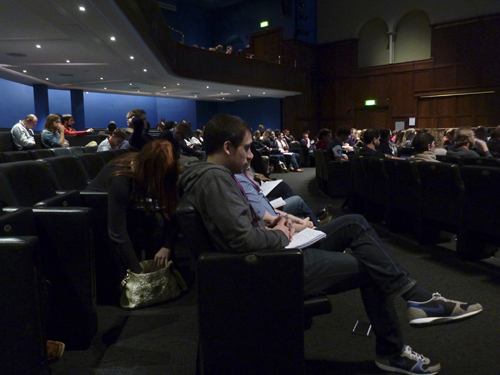 With over 300 geographers, field researchers and expeditioners it was a great opportunity to talk about our own trans-disciplinary project.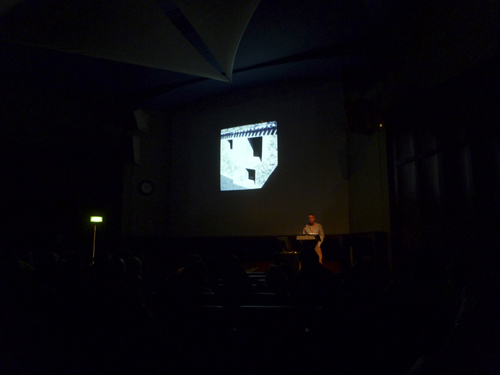 We gave our talk in the main lecture theatre but the event also had workshops on logistics and safety, developing research projects and how to share your journeys through, words, images and social networks, as well as informal advice areas.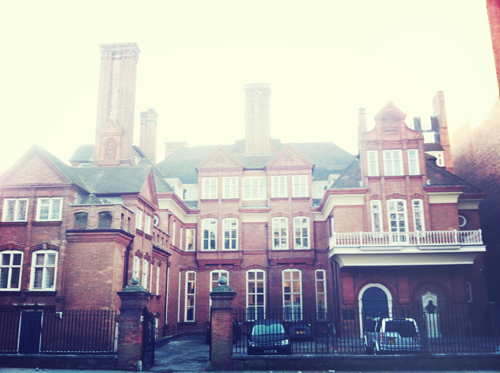 We would like to thank artists (and collaborator with Sistemas Efímeros) Luce Choules for the introduction and Shane Winser for the invitation to talk.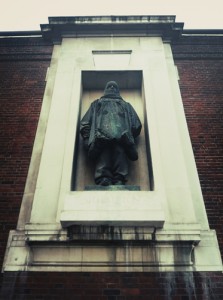 It was a little intimidating to say the least as The Royal Geographical Society is the hallowed ground of such great expeditionaries as Sir Ernest Shackleton.
As a project Joya: arte + ecología are looking for schools and universities to engage in 'field studies' related to the project Sistemas Efímeros. More details can be found out about the project and it's ambitions here…
For further information please contact Simon at [email protected]
---
En Joya: arte + ecología estamos muy agradecidos a la La Real Sociedad Geográfica de Londres por darnos la oportunidad de hablar sobre nuestras actividades y presentar nuestro nuevo proyecto, Sistemas Efímeros, como parte de EXPLORE 2012, Evento Anual de Planificación de Expediciones y Trabajos de Campo.
Con más de 300 geógrafos, investigadores de campo y expedicionarios, fue una excelente ocasión para hablar sobre nuestro proyecto trans-disciplinario.
Hicimos nuestra presentación en el teatro principal pero el evento también tuvo talleres sobre seguridad y logística, proyectos de investigación y cómo dar a conocer tus viajes a través de las palabras, las imágenes y las resdes sociales, así como zonas de asesoramiento informales.
Nos gustaría dar las gracias a la artista (y colaboradora de Sistemas Efímeros) Luce Choules por introducirnos y a Shane Winser por invitarnos a presentar el proyecto.
Fue algo intimidante, como mínimo, ya que La Real Sociedad Geográfica de Londres es una sociedad emblemática de la que formaron parte expedicionarios como Sir Ernest Shackleton.
En Joya: arte + ecología buscamos escuelas y universidades para participar en "estudios de campo" dentro del proyecto Sistemas Efímeros. Puedes encontrar más detalles sobre el proyecto aquí…
Para más información puedes escribirle a Simon a [email protected]