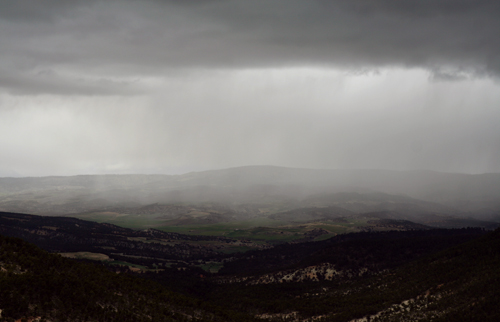 and an aborted walk to the top of Pena Cassenova with my niece Elsa and her friend Hero. Rain flooded the sky and the land causing us to take refuge in a small, shallow cave. At our altitude it was hail and once it had passed the rocky slopes were rendered too slippery to carry on.
Nevertheless, as usual, whatever the weather, it afforded good, dramatic views.
As I write Elsa and Hero are in their bedroom singing to old ABBA records to the bewilderment of our twins. Oh to be 19 and be at university in London.