Joya / Ellie Curtis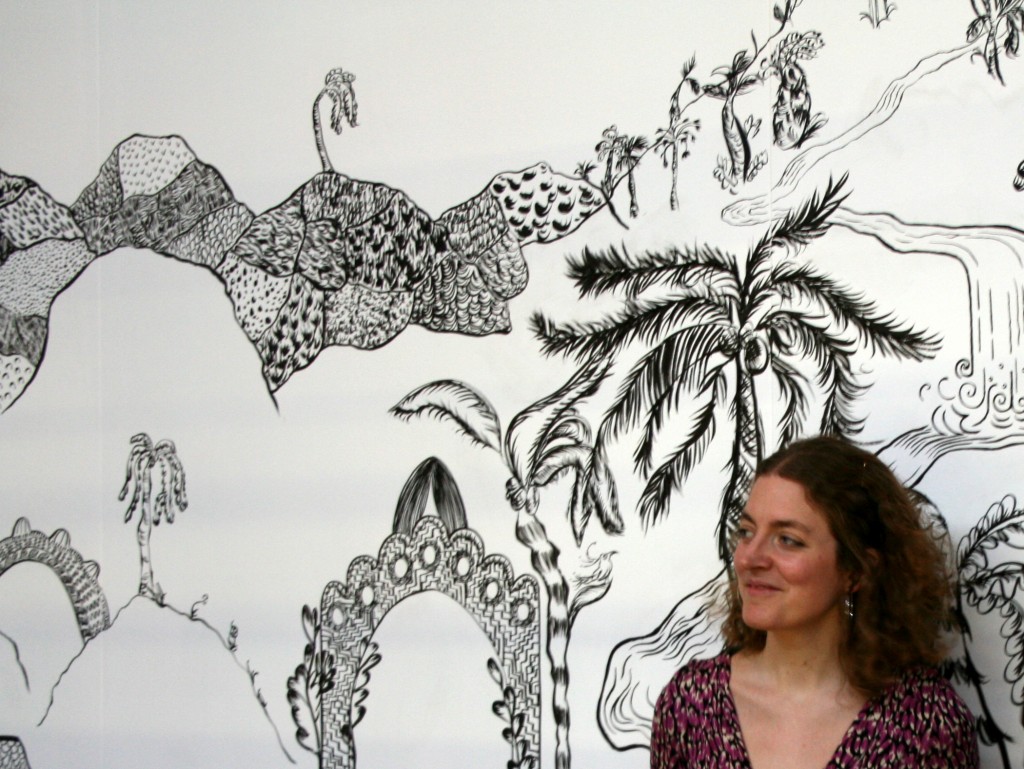 I'd like to create a set of fantastical narrative illustrations based
on the natural surroundings of the site. These will be informed by
nature drawings I make on investigative walks, facts which I've
already researched on the formation of the mountains, and a story that
I will invent revolving around some very ambiguous characters.
I usually use a lot of printmaking in my work but I'd like to use this
residency as an opportunity to break free from such a methodical
approach to image making, and work in a more spontaneous way, simply
drawing and painting. I might try animating some of the characters and
and potentially use different media such as quilting to tell parts of
the story.
I live and work in London and I primarliy use printmaking to create my
narrative illustrations on paper and fabrics, some of which I make up
into interior products and sell online. I also teach printmaking, and
I've recently been painting comissioned murals on walls with another
illustrator friend. I'm fond of making up strange characters (often
part-animal, part human) and making up narratives that don't tell a
story in a linear conventional way, but often leave odd gaps. I like
to make curious images that gently combine melancholy and sometimes
darkness, with lightness and humour.
I'm influenced by artists such as Edward Gorey for his dark humour,
the Japanese woodblock printmaker Utagawa Kuniyoshi for his humour
too, but mainly for his unusual and beautiful colour combinations and
line, Indian minatures, folk artists such as Bill Traylor, the kathak
and contemporary British dancer Akram Khan, David Attenborough. My
ideas often come from looking around anthropological museums for
inspirartion or finding out bizaare nature facts, reading history
books (I especially like medieval Europe!) or just having a funny
converstaion with a friend.
Website links: www.elliecurtis.com and www.eastlondonprintmakers.co.uk