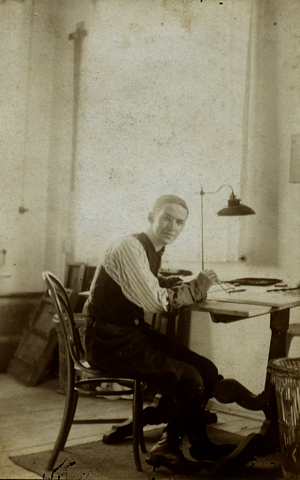 Cortijada Los Gazquez would like to extend it's residency, Joya, to include writers as well (escribir también) as artists.
The same principles apply as with the artists residency. Writers are required to engage with issues of sustainability, to engage with transition culture.
We at Los Gazquez agree with Joseph Conrad…
"The pursuit of happiness by means lawful and unlawful, through resignation or revolt, by the cleaver manipulation of conventions or by solemn hanging on to the skirts of the latest scientific theory, is the only theme that can be legitimately developed by the novelist who is the chronicler of the adventures of mankind amongst the dangers of the kingdom of the earth".
The photograph is not Conrad but my grandfather in Latvia  around 1910. Half German, half Scottish and living in Riga. One of the first modern Europeans perhaps?