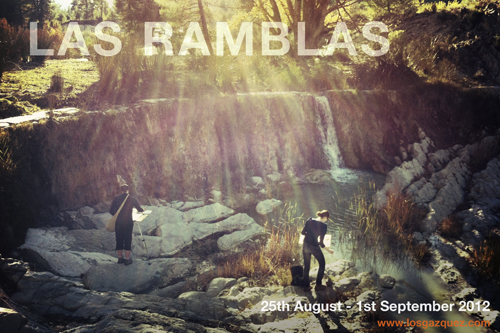 Meandering across this alpine desert, cutting pathways through the mountains, are beautiful and geographically dramatic fluvial systems called 'Rambla'.
These are dry ephemeral streams whose morphological changes are caused by very infrequent high energy events when a rain threshold is exceeded and the dry river flows again.
Such environments in an arid landscape are inevitably teaming with life forms and geological formations. Bee Eaters, Golden Oriole, Great Spotted Cuckoo, Shrikes, Hoopoes and many more. Plant life is abundant too and the nature of the water course's character creates dramatic and beautiful geological form.
It is a place to spend a day or more, to creatively drink from this 'invisible' river.
This is a weeks multi media course formatted to explore this environment in whatever manner you choose. It's an opportunity to research, catalogue and celebrate the abundance and quiet drama of one of Andalucia's special places.
Creative Courses start at €314 (245 GBP/385USD) contact [email protected] for further details.
Simultaneously here at Cortijada Los Gázquez our residency Joya: arte + ecología is hosting artists Judy and Mark Macklin who have a 'rambla' project…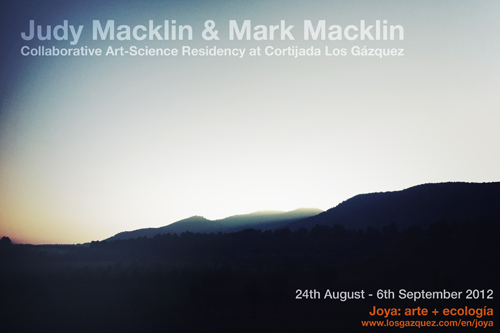 Visual Narratives of Deep Time in Las Ramblas
'The aim of this interdisciplinary project is to explore the notion of 'deep time', particularly human- environment interactions in the context of Las Ramblas – the iconic ephemeral rivers of southeast Spain.  We will use traditional geological techniques within a novel graphic and text-based framework to produce a rich visual dialogue that documents the physical, biological and cultural evolution of river forms and landscapes.
Judy and Mark's recent collaborations include land-art interventions related to the Neolithic and Europe's first farmers in Romania, and 'a sense of place' in the peatland rivers of Ireland and the Netherlands.  This project will explore the seemingly counterintuitive notion of 'dryland rivers', and the role of water and water (mis)management in creating a palimpsest of landforms.  Issues considered will be: Ice Age legacies, prehistoric and historical land-use, rapid climate change and the impacts of anthropogenic global warming'.
Judy is a practising Artist and Educator based at the School of Art, and School of Education and Lifelong Learning, Aberystwyth University.  She is a printmaker specialising in wood and linocuts.  Mark is Professor of Physical Geography and Director of the Centre for Catchment and Coastal Research, Aberystwyth University. He is an authority on river systems and environmental change.