Joya / Mick Finch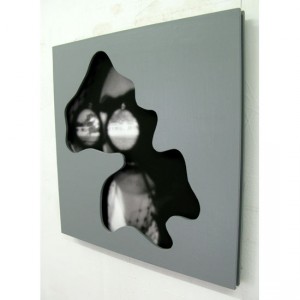 Mick Finch's practice is centred around questions of painting. He exhibits internationally most recently in a solo exhibition at Galerie Aubert, Paris and a forthcoming exhibition in 2010, with Guillaume Paris, at the Galerie Thermale in Nancy, France.
He has published regularly since 1994, mainly for Contemporary magazine. A book in the 'How Art Thinks' series, on his work, will be co-published in 2010 by ICFAR, London and IFCAR, ZHdK, Zurich.  Between 2000 - 2007 he was the professeur de l'atelier de peinture at the Ecole des Beaux-arts de Valenciennes and since January 2008 is the 2D Pathway leader of the Fine Art course at Central Saint Martins.  In 2005 he was a Senior Scholar at the Terra Foundation in France.
See www.mickfinch.com for further information.