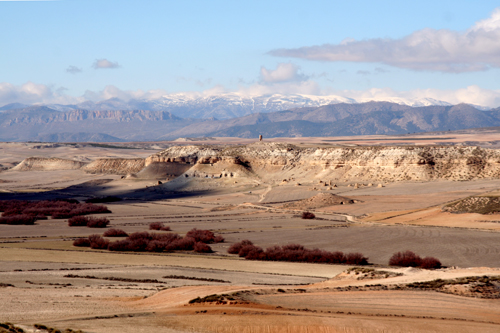 Alas no hippos were seen. Nor giraffe. But we did find an abandoned cave house beneath a Moorish watch tower covered in crystals. Enormous crystals too. To me this is a landscape painters paradise especially at this time of the year, the sun low in the sky stretching shadows across the plain.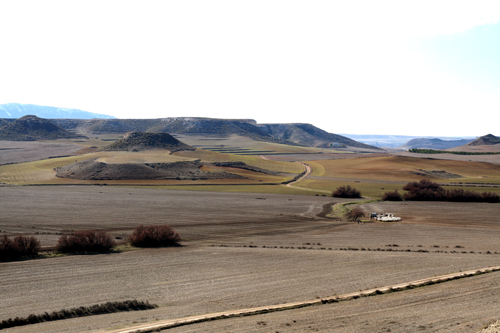 We saw sheep with a shepherd, one or two foxes and a golden eagle. But no hippos or giraffe or saber-tooth tiger.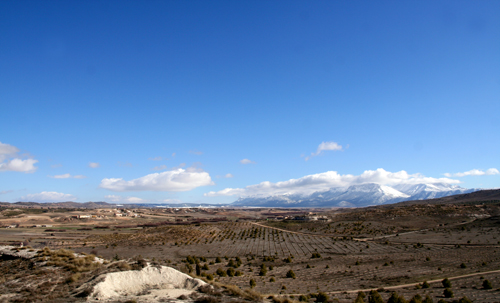 This is Venta Micena, a stones throw from Los Gázquez up on the alto plano in the province of Granada near the town of Orce. Orce 'the cradle of European civilization'.
It was here that in 1976 one Josep Gibert and others from his institute of paleantology found a fragment of a human skull which has come to be called Orce Man. It is the oldest homo erectus fossil to be found in Europe which calls for the suggestion that this is the first settlement by early humans in Europe. And they lived side by side with hippos and giraffes and saber-toothed tigers.