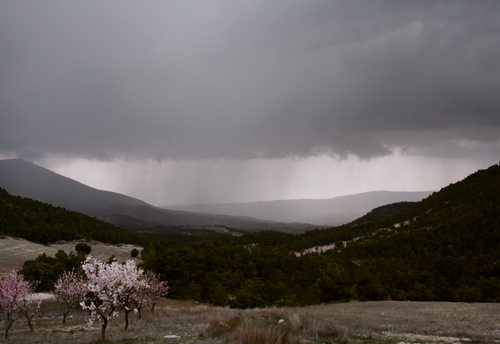 An enourmous thunder storm rolled over Los Gazquez today. Claps of thunder mutated into very loud, deep and threatening growls while forks of lightning scratched horizontally across the black cloud's underbelly. You could see the hail approaching from 'Bear Mountain' ripping the blossom from the almond trees, pinging off the roof tiles and gathering in groups in every depression available.
And in twenty minutes it was gone, the sun shone again and the pine ridges steamed and the blue sky was littered with broken clouds having dispensed their cargo of ice.
It is good to be reminded why we have chosen to live in this wild place. The drama of this landscape is one of extremes capable of expressing the whole panoply of capabilities in a single day.