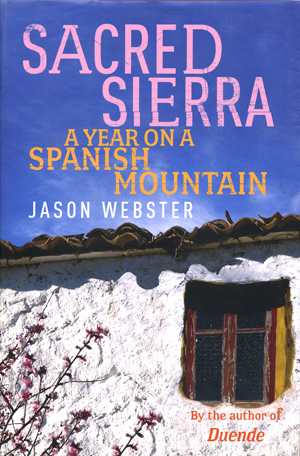 Now they say everyone has a book in them and I am no exception. Except, rather bizarrely, someone else has written mine for me. Except it's about him. Or rather it's a book about renovating an old farm and living in the mountains of Castellon. Ok, we are Andalucia, but apart from the language his experiences were the same as ours.  (Valencian is more akin to Catalan than Castillian and Andalucian is more akin to Castillian spoken through a pub microphone on music night. You only get to hear part of the word spoken).
 It is quite uncanny how similar his experiences were. The strange encounter with hunters, building disasters as a result of inclement weather, having a 'thing' about preying mantis, a wife who hates insect life (mine just hates snakes, odd in my book) and like me he is from the north of England. Not that that in itself singles him out as a man living in a parallel universe.
 Suffice to say I enjoyed the book immensely, how could I not. It's a beautiful evocation of life in the southern Spanish mountains, this lifestyle and these people. What I like most is all the background he puts into each chapter, with folk tales and histories and the way they still shape peoples lives here. And best of all for me were the excerpts from Ibn al-Awam's 'Kitab al-Falaha', The Book of Agriculture from a 12th century Moor.
 I look forward to reading more. Guerra is his book on the civil war in Spain. Duende is a look inside the world of Flamenco. I feel a small shopping spree at Amazon coming on.
 I actually dropped the author an e-mail via his web site to say how uncannily similar his experiences were to ours and I was very surprised to get a reply. He likes our blog too and has promised to make a link from his web page to this 'if I can work out how to do it' is what he said. I find that refreshing.