Amigos de Los Gázquez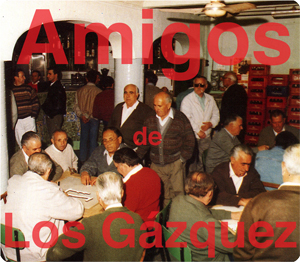 If you believe in sustainable and cultural tourism, if you believe art has the ability to make communities and individuals thrive, if you believe that a house built on profound ecological principles as a means to set an example to the world on how individuals can bring change and reverse the adverse effects of climate change and environmental pollution then become an Amigo de Los Gázquez.
All we ask is that you help out with a little promotion. From time to time we will produce a new graphic image such as those you can see on this page (cool, tasteful and entertaining, not spammy) promoting either new residencies by artists, creative courses or eco-holidays.
We will be producing three formats. One at 500 pixels wide (will have the numerals 500 in the file name) should you be generous enough to drop it in your blog or Twitpic. Another at 1500 pixels wide (will have the numerals 1500 in the file name) to add as an attachment to an e-mail. And the final one will be an A4 poster should you be really generous and want to print out and post up somewhere. (will have A4 in the file name).
If you would like to help out then send us an e-mail requesting to be an Amigo de Los Gázquez or write a comment on our blog.
Here are some of our images…