Nuestra Biblioteca Española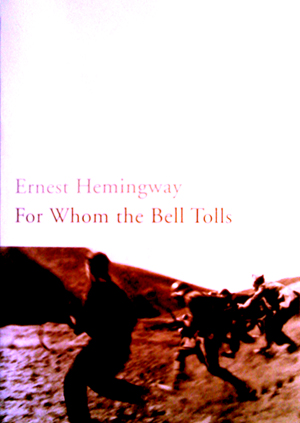 That was not a bit of light holiday reading. Anthony Burgess called it 'The best fictional report on the Spanish Civil War that we possess'. Fictional it maybe, but having read other non fictional reports of the conflict, I would say that the book successfully transcends the divide between the truth and fiction. Civil wars are made all the more bloody, compared to national conflicts, when we slaughter our own countrymen and neighbours. Especially when local politics were kidnapped and used to justify jealousy and avarice.
On a more fatuous level, I have always been prejudice against Hemingway having had a tutor who was obsessed with him. Now I like obsessive 'nerds', especially when their obsession is in pursuit of something really 'nerdy'. But to be obsessed by a macho 'huntin', shootin', womanisin', hard drinkin' all American hero rather errs on the inadequate in my book. And when years later said tutor turns up on a Bob Monkhouse vehicle 'quiz show', specialist subject Hemingway, and answers all the questions correctly. Well, he is a lecturer in English literature. He is supposed to get all the questions right.
Oh and yes! The immortal expression ' did the earth move for you darling' comes from this book. And what is more, coming from the north of England, where all the old folk, when I was but a lad, spoke in this strange Biblical manner of 'thee and thy' it was slightly disconcerting that Hemingway chose this form of English to represent the speech idioms of the peasant Spanish. It took a long time for me to dispel the image of a Spanish proletarian land worker in a flat cap with a ferret down his trouser leg. Maybe that image is more accurate than I imagined. Now I really am being fatuous.
 P.S. Another picture taken with the camera phone!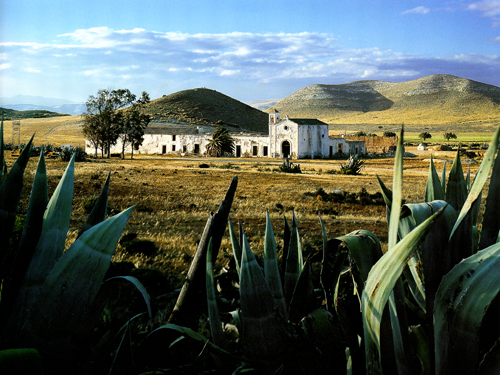 This picture is of Cortijo del Fraile, Nijar and is taken from a fantastic book called 'Cortijos, haciendas and lagares' in the province of Almeria. It's a book published by the 'Junta de Andalucia' to celebrate the agrarian vernacular architecture and lifestyle of old and it is a gem. It is full of 'plan' drawings representing the relationship of farm buildings to each other and satellite pictures illustrating the lie of the land and explanations as to how these old farming systems operated.
To our great joy 'Cortijada Los Gazquez' is in here but alas in no detail. It is there as an illustration to compare an contrast the different architectural styles employed to deal with the climatic differences between the 'desert' land of southern Almeria and the mountains to the north.
Sadly most of these buildings are crumbling into extinction with just a handful in use. Happily for us ours is restored and will once again work as a farm building in our alpine desert.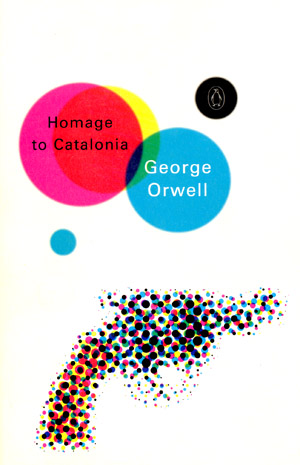 I cannot recommend this book enough. Once again participatory anthropology/journalism of the highest order from an old Etonian anarchist perspective of the Spanish Civil war. The writing is that of a political 'hack', pacy and emotionally under stated in describing the boredom, horror and discomfort of war.
What I would suggest is, with the first bit of hot weather you have, prop the patio door open with Anthony Beevor's 'The Battle for Spain', and sit in the sunshine and read 'Homage to Catalonia'. If you don't already have an incisive knowledge of this national disaster you will have by the time you finish it.
Maybe it's me but I can't help but admire the bravery and candor of a man who confesses to running through crossfire clutching his hand to his cheek for fear of being shot in the face. I cannot help but admire his wife too, who is only ever referred to as 'my wife', who endures months of him fighting at the front while she is in an hotel in Barcelona only to have him run off on his first leave to participate in the inter faction fighting in the streets for two weeks before returning to the front. He makes no reference to any disquiet she may have had.
It's a twentieth century classic description of a civil war anywhere and it's a classic description of Spain and the Spanish.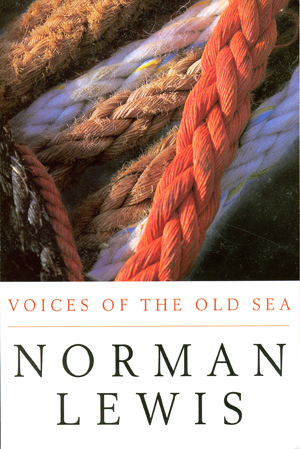 Just after the second war the author moves to Spain and sets up on the Costa Brava in a tiny impoverished fishing village. The book is half anthropology half diary and is just a dream to read. He evokes the characters and customs of the place with such profound empathy and sensitivity whether their actions or beliefs are right or wrong. But essentially this is an account of the change that took place on the Spanish 'Costas' with the introduction of tourism. Tourism which brought wealth for the first time but smashed a lifestyle, culture and environment to smithereens. A must read whether you are interested in Spain or not.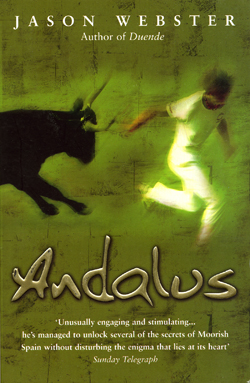 Loved all the socio/historical connections with old Moorish Spain, the technology, the language the perpetuation of traditions, albeit mutated into a Christian world. He shows a great enthusiasm and passion for a subject he clearly knows a lot about. I always admire someone's great insight into the history, culture and lives of others.
However, insight into manifesting a character, real or otherwise, has escaped the author in this case. The sub-plot of travelling around Andalucia with an illegal Moroccan immigrant was, in my opinion, just tedious, not engendering compassion or sympathy. It read like a device poorly executed.
Worth a read but you will have to suspend your own disbelief in the author's contemporary world.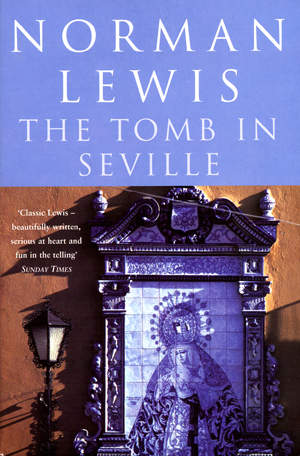 Norman Lewis is an author who has completely escaped me until now. This is the first book of his that I have read and it's the last book he wrote. It's an account of how he and his brother in law, on the request of his father in law, travelled through Spain and the length of Portugal to find the lost tomb of his wife's family. It just happened to coincide with the outbreak of Civil War in Spain. Not that that perturbed our protagonists who walked, bussed and trained through the country whilst being regularly shot at. The landscape of the peninsular and the people are fantastically evoked in what I would describe as a soley English manner. A must read by one of Britain's most interesting people.
Lewis was born in Forty Hill, Enfield, Middlesex, and attended Enfield Grammar School.

Lewis served in World War II and wrote an account of his experiences during the Allied occupation of Italy, Naples 44. Shortly after the war he produced volumes about Burma, Golden Earth, and French Indochina, Dragon Apparent. His intrepid boots-on-the-ground view of Vietnam under French colonial domination, without being itself a political rant, gives context to any discussion of the American experience in that battered and subjugated part of the world.

Lewis was fascinated by cultures which were little touched by the modern world. This was reflected in his books on travels to Indonesia, An Empire of the East, and among the tribal peoples of India, A Goddess in the Stones.

Lewis's first wife, Ernestina, was a Sicilian aristocrat, and Sicilian life, including the Mafia was another of his major themes, reflected in The Honoured Society and In Sicily. His treatment of the Mafia was not sensationalist, but based on an acute understanding of Sicilian society and a deep sympathy with the sufferings of the Sicilian people, without losing sight of the horrors inflicted by the organisation.

Another major concern of Lewis's is the impact of missionary activity on tribal societies in Latin America and elsewhere. He was hostile to the activities of missionaries, especially American evangelicals. This is covered in the volume, Among the Missionaries and several shorter pieces. He frequently said that he regarded his life's major achievement as the worldwide reaction to writing on tribal societies in South America. In 1968, his article "Genocide in Brazil" published in the Sunday Times created such an outcry that it led to the creation of the organisation Survival International, dedicated to the protection of first peoples around the world.

Lewis wrote several volumes of autobiography, again concerned primarily with his observations of the many places in which he lived at various times, which included St Catherine's Island in South Wales near Tenby, the Bloomsbury district of London during World War II, Nicaragua, a Spanish fishing village, and a village near Rome.

Lewis also wrote at least ten novels. Some of these enjoyed significant success at the time of publication, but his reputation rests mainly on his travel writing.

He died in Saffron Walden, Essex, survived by his third wife, Lesley, and their son, Gawaine, and two daughters, Kiki and Samara, and by a son, Gareth, and daughter, Karen, from his second marriage with Hester, and by a son, Ito, from his first marriage.
Wikipedia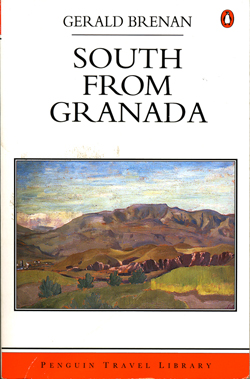 Gerald Brenan is an institution in Spain but hardly heard of in his native England. A veteran of the trenches of the first war he came to the Alpujarras in 1919, living in Yegen.
It's a fascinating book that reads like a series of essays interspersed with great insight and empathy with the local people and their way of life.
Adding another intriguing dimension to his story, he gives fantastic accounts of visits from Lytton Strachey and Virginia Woolf, being on the fringes of the 'Bloomsbury Set', which are hilarious.
He mentions our castle in Velez Blanco and moves to brothels in Almeria. Ex pat Scots men, geology, customs and rituals, bandits and absolutely enormous walks across the Sierra Nevada.
In rather shallow fashion though, I am not writing book reviews, I 'can' judge a book by it's cover and this one is Augustus John's painting of the Alpujarras.
It's a must especially if you are planning a visit.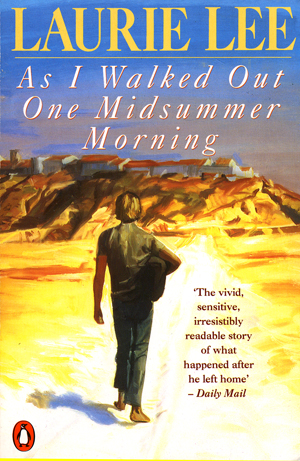 It's a shame about the cover design but the contents are marvelous. Interestingly Spanish children get to read Don Quixote on their syllabus and call it a 'ladrillo gordo', or 'fat brick'. We in England get 'Cider with Rosie' which is a 'thin brick' I suppose in comparison and one carries for life a prejudice against the author. This is an exception.
He writes with such a simple lyricism and it makes the book absorbing, telling stories of his walk, 'busking' across Spain just before the Civil War.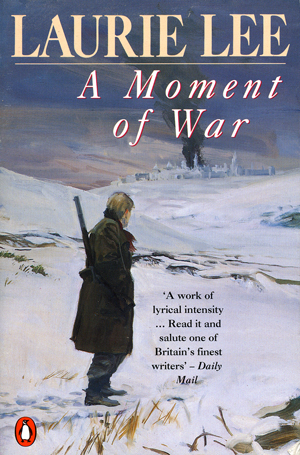 It's a shame about the cover design but the contents are the sequel to the previous Laurie Lee. This time he returns to Spain to fight in the Civil War. It's an unrelentingly grim report of his experiences in the conflict again told in that easy facility of language only possessed by a poet. It's the war before the second great war in microcosm but no smaller in scale of horror. A must read.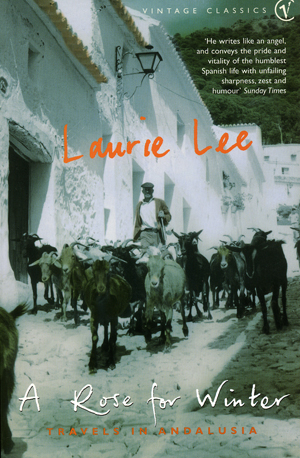 The 'Guardian' said he had a nightingale inside him, a capacity for sensuous, lyrical precision. Certainly this is true, as I alluded to in the two previous books but in this one well, whilst that pen is as lyrical as ever, I get the impression he is writing with Spanish brandy not ink. Forgive me for saying so because I am a fan.
The jacket design is much better though.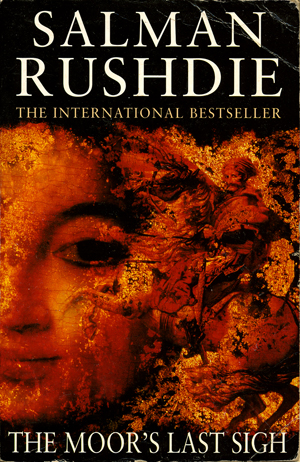 It's been twelve years since I have read this book and especially like most prose writers it is the prose not the plot that reside in my memory. What I do remember is that it combines two of our greatest loves, India and Andalucia. Maybe over the years we were unwittingly tracing the route of the Moor.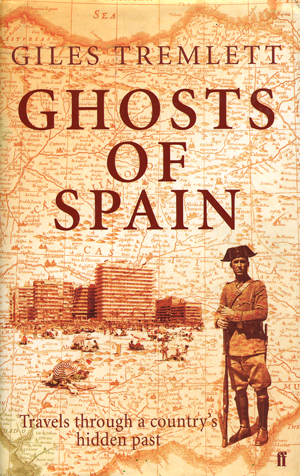 Giles Tremlett is the Guardians Madrid correspondent and his book is brilliant. It is an insightful exploration of modern Spain written clearly by a journalist in that 'journalistically' manner. It is fascinating, frightening and funny, a must read.