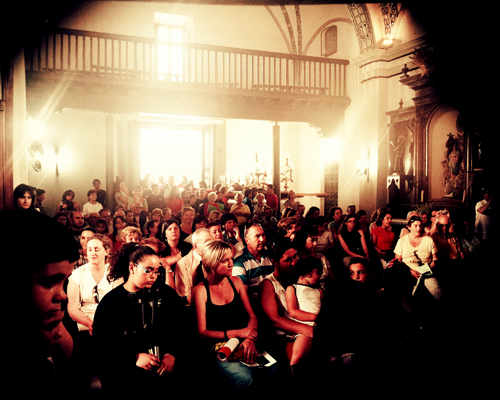 Live from the beautiful Iglesia del Carmen in Vélez Rubio, El Conservatorio Leopoldo Torrecillas Iglesias presented the Concierto Final Curso 2010/2011 last night, and as you can see the audience, despite the early evening heat, were gripped with anticipation…
and there, at the back of the clarinet ensemble (playing a popular mix from Moonlight Serenade, The Jungle Book, Harry Potter and Pirates of the Caribbean) was Sesamé! (very proud). And they were all fantastic largely down to the inspiration of their tutor José Antonio Millán García.
And the finale was with the orchestra and choir of the conservatory singing (and playing) 'Los Chicos del Coro', Supercalifragilístico' and 'Gaudeamus Igitur' (which sounded just like a Coldplay song).
What an evening…