Student Group Residencies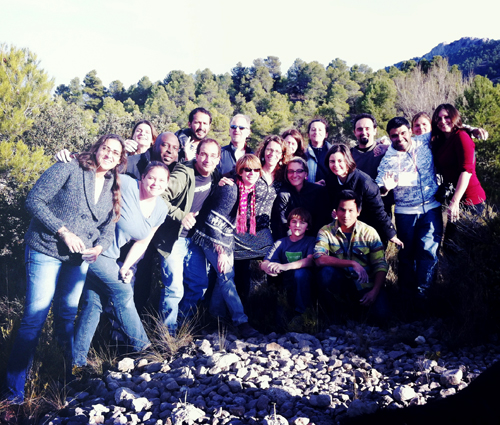 Every year now (the third coming up Easter 2012) we have Fine Art MA students from the University of the Arts, London, Chelsea School of Art and Wimbledon School of Art coming to Los Gázquez and Joya: arte + ecología to do a weeks group residency.
Last year we had The FAM Collective (a group of Fine Art Media students from the Slade School of Art). In 2012 we have a group from the University of Wales, Aberystwyth which we are looking forward to very much and 2013 we have the University of Granada here. This has been so successful that we wish to extend the programme.
For the benefit of educators this is how it works…
A representative of Joya: arte + ecología, usually Simon Beckmann, is invited to the university/college to talk on Joya: arte + ecology, the residency, Cortijada Los Gázquez and sustainability and the Parque Natural Sierra María - Los Vélez. This is a warm up for students to apply for the group residency (selected by the tutor, with us if you would like). Informed as they will be it allows students to hit the ground running when they get here.
There is a price attached but we make it very affordable, otherwise we know it's not possible, but we do have to cover costs. Normally it's for a week and it's 15€ per person per night. It's self catering too and we take students to the local market and teach them about sustainability here as well.
On students arrival we make a huge welcoming paella for everyone with a few beers and wine and then, next morning I do a guided tour of the place feeding them information which will help them to understand the nature of where they are. Then they are free to go with your or our programme.
As with the other universities we charge a regular fee for coming to talk and if you think it appropriate we could include a days teaching too as it can be more cost effective.
Tutors come free of charge.