Joya: arte + ecología PROJECTS
We are beginning to initiate large projects such as Sistemas Efímeros. The aim is to unite trans-disciplinary skills to investigate sustainable means of restoring and producing water resources and attributing value to marginalised land in a transportable model to other similar ecosystems internationally.
Simon Beckmann (co-founder of Joya: arte + ecología) and artist Luce Choules (co-curator of Sistemas Efímeros) presented the project at The Royal Geographical Society as part of EXPLORE 2012 the annual Exhibition and Fieldwork Planning Weekend. You can find all the information here.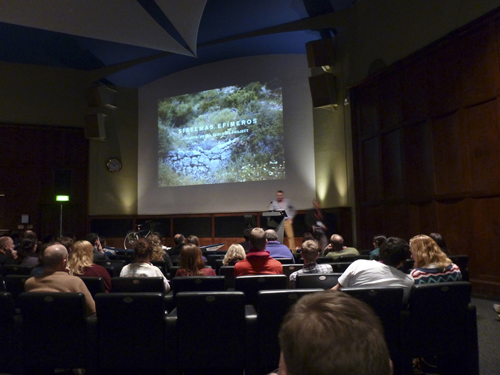 Simon Beckmann presenting Sistemas Efímeros at the Royal Geographical Society in November 2012
Follow this link to find all the information on Sistemas Efímeros.