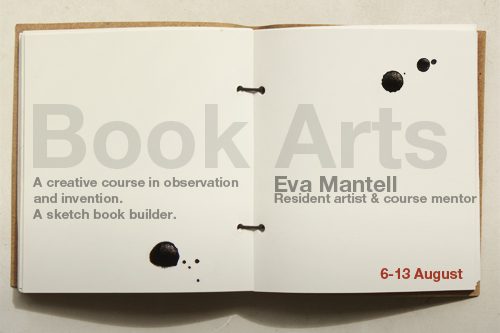 To coincide with the residency of New York artist Eva Mantell, Cortijada Los Gázquez has created a 'special' creative course which will be complemented by her presence as part of the Joya: arte + ecología residency.
We are calling it a creative course in observation and invention, a sketch book builder. Each creative guest at Los Gázquez will be given a hand-made blank sketch book. The idea is to nurture such skills as documenting the external world with keenly observed drawings from around Los Gázquez and to encourage 'digressions' into the internal world, finding creativity through invention.
For example Conrad Martens. He accompanied Darwin on the voyage of The Beagle as expedition artist, continually making drawings from places visited and things seen. Possibly most famously JMW Turner created nearly 300 sketchbooks in his lifetime with 30,000 sketches in pencil pen and watercolour.
In this instance your sketch book will be your travel document, the depository for your considered observation and your imagination.
As with our other creative courses they are all inclusive with the exception of collection from points of disembarkation. The price is 850 euros per person and to secure your place you can make a reservation by contacting Simon here http://www.losgazquez.com/en/booking.php