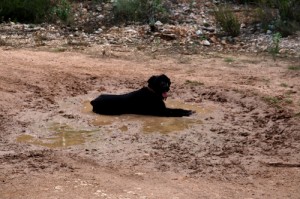 Joya resident artist Gordon Senior, Maxine our Giant Schnauzer and I went for a walk. Six hours in duration it was a perfect day to head out around the Sierra Larga. 18km in total from our front door and back, we climbed at least another 400m to 1400m or there about. The first 9km were on the north westerly forested slopes with views out into the provinces of Granada and Murcia, especially in the direction of Caravaca de la Cruz, the fifth most Holy Place when celebrating the jubilee year to perpetuity along with Rome, Jerusalem, Santiago de la Compostella and Camaleño. The celebration is every seven years with 2010 being the next.
But that is a digression. This first section is high but deeply forested with aleppo pine and scrub oak disguising the many wild boar and ibex living in these mountains.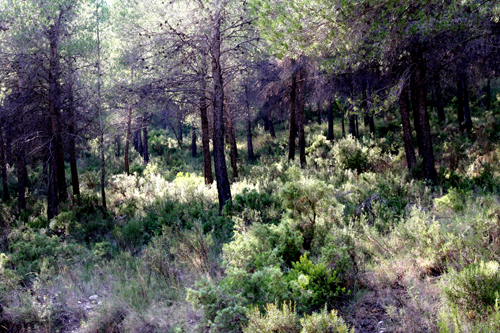 The temperature was around twenty six degrees centigrade with large cumulonimbus clouds to cool you down now and then. It's a place to observe detail, colour and form.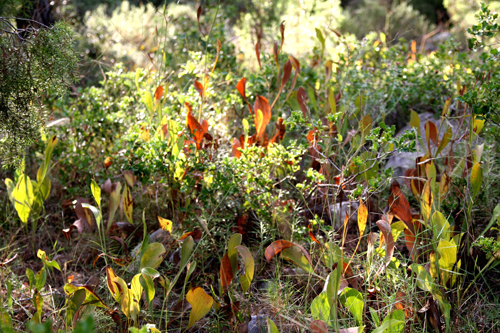 From this point there was a gentle climb in a southerly direction, but in the shade of the mountain, until we came out upon a view of Vélez Blanco, Sierra Maimón and the Sierra María- Los Vélez.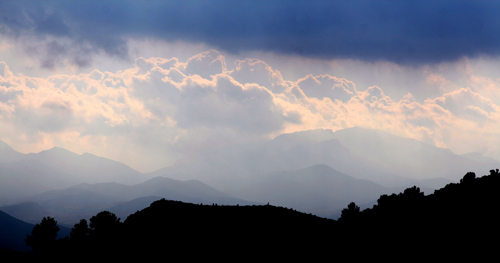 From here the walk is to the west with this view perpetually in sight. The air is silent except for the smarting call of choughs on the cliff face or the little, distant trampling of cloven hooves belonging to the ibex. To the south is La Hoya de Taibena it's fields of stubble and terraces of almond. It's one of those walks, especially with good company, that is good exercise for the soul as well as the legs.