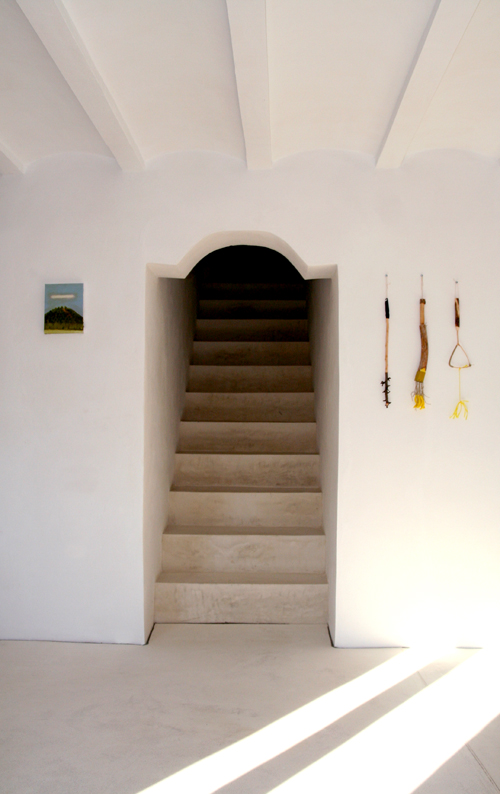 Less of a door, more of a doorway. It leads up to two of our guest rooms at Los Gázquez.
The design was copied from an older part of the house and used to distinguish between doorways which lead to staircases and doorways that lead to guest rooms on the ground floor.
The small painting on the left is by artist Kathryn Lynch from New York.
The wall mounted sculptures on the right are by Gordon Senior. They are part of a huge series of pieces called 'Tools of un-known use'.
The floors are a mix of Portland cement and local white sand from the quarry in Vélez Blanco.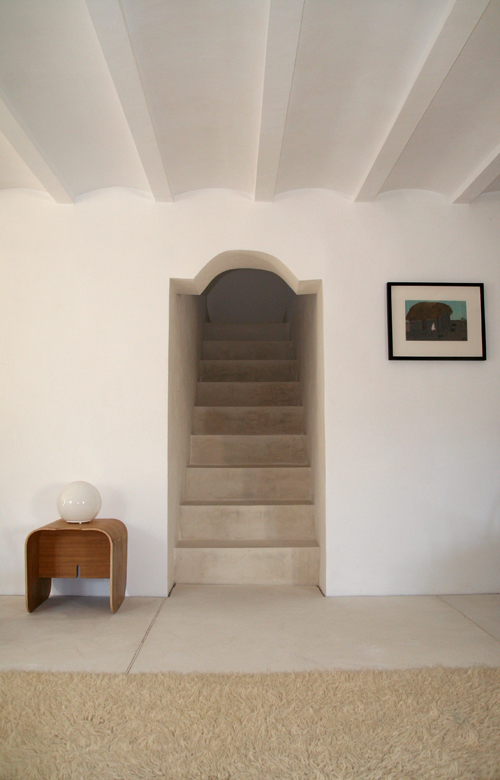 This is another doorway. It too leads to two further guest rooms.
We installed underfloor heating in the house. It seemed a good way to combat the potential of damp in walls made from such ephemeral materials as limestone and clay. It's also an efficient way to heat the house as the floors continue to radiate warmth up to twelve hours after the fires in the boilers have gone out.
The painting on the right was picked up in India and is actually by a young fourteen year old Bangladeshi boy. It's of a child Budda sitting on the veranda of a house with a grass roof. I think it's one of the best pieces of art we possess. If you ever come and see it don't assume it is naive, it isn't. This is not art born of artlessness this is self knowledge.