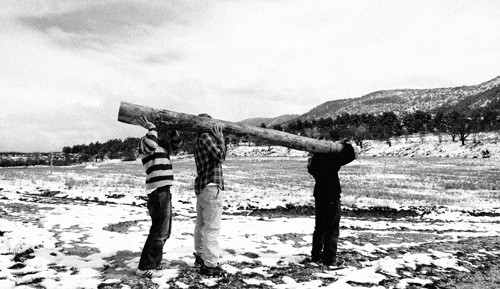 Sunday morning (this morning) saw the installation of Escribir; también resident writer Daam Nillan's (aka Aaris King, Orange County, California) piece, 'totem' (working title only).
The snow storm has passed to leave us with a rapid melt and a slightly sunny day. So with the help of volunteers Arne and Jannik from Germany the pine pole was manhandled up the hillside to it's residing position above the barranco.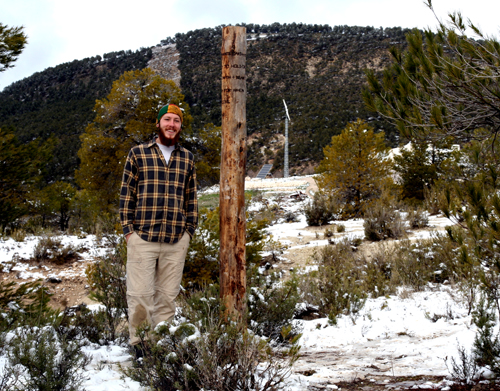 Our artist came so far to write, and write he did, but there is something about this environment that enduces people to 'make'. Daam Nillan used pyrography to scorch or brand the wood with his words.