Beckmann - Artist Led Environmental Design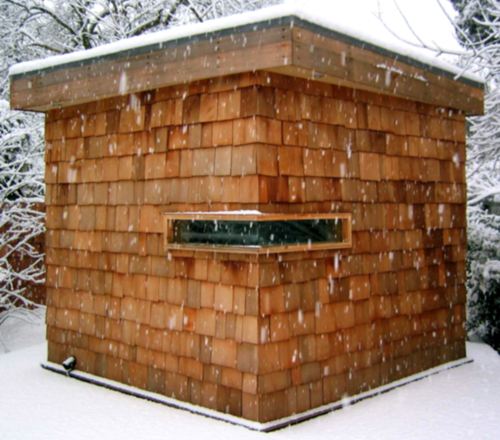 This construction is a sauna at the end of a client's garden. The fabrication is Western Red Cedar shingles on the outside and Cedar of Lebanon on the inside perfuming the sauna. It also has a 'green' roof.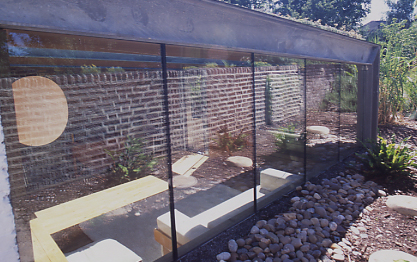 This is the gable end of a garden room built half below ground level. The roof is made from glass and sedum. The interior concrete, steel and wood.
We designed and built 'Yoga Place E2′ in Bethnal Green. The site was an old warehouse, so to get natural light into the interior reception and office we inserted these long horizontal interventions of reinforced glass above and below head height. This way clients in the studios did not feel they were in a goldfish bowl, but visitors had an oblique view as to the yoga practice being exercised.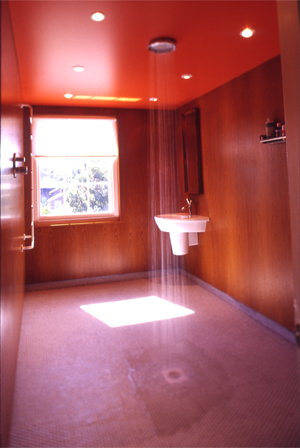 This is a 'wet room' made for a client with a Georgian house. The ceiling is bright orange Formica and the walls are panels of teak veneer. The floor is made from white, round mosaic tiles with charcoal grout. The large shower head is mounted in the ceiling.