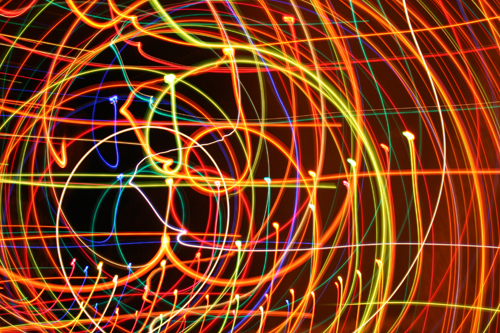 With every toss my confidence grows and I am learning to control the results a little more each time. For example this is a long exposure that allows me to toss the camera twice in quick succession.
The first toss is a spin and the second is a lateral spin. The first gives you the spiral and the second the horizontal.
It's full moon again tonight. Maybe it's time to toss the moon.