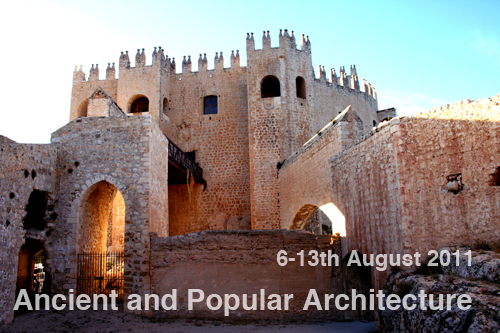 New dates, new courses from mid-summer onwards. And to quote myself from the web site this is how it goes…
Predecessors here, on this land, that combination of Arab and Berber known as the Moors, and those who came in pursuit, carved terrace upon terrace, contouring the ribbons of mountains and valleys. Here they planted almond and ploughed the level earth for wheat. Here they built aljibes, covered wells, and acequias, irrigation canals. They made a dry alpine desert productive.
Now, that 'old world' agrarian tradition is fading and their wonderful constructions in poplar and adobe crumble to the ground.
But here at Los Gázquez we see an opportunity in this dereliction to make an inventory of these old structures. A study in art.
Together we can explore these buildings, investigate their agricultural and defensive traditions and with pencil, pen and paper record our discoveries.
If you would like to come along you would be welcome just drop us a line for information.