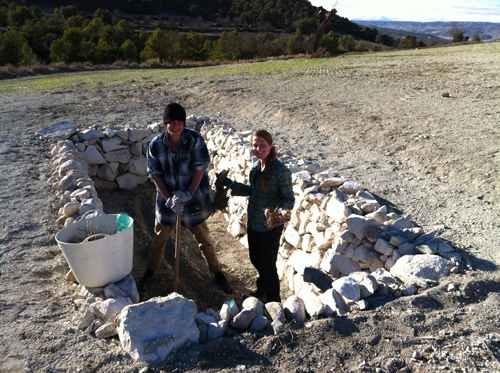 Here is French Franck (actually a Kiwi) and Canadian Fannie, two fab volunteers adding the final touches to our new grey water reed bed. That's planting the giant cane Arundo Donax.
The weather is beautiful, warm with a cool breeze, ideal for planting…
and in they go. Finished in half an hour. I'll let you know when they germinate.