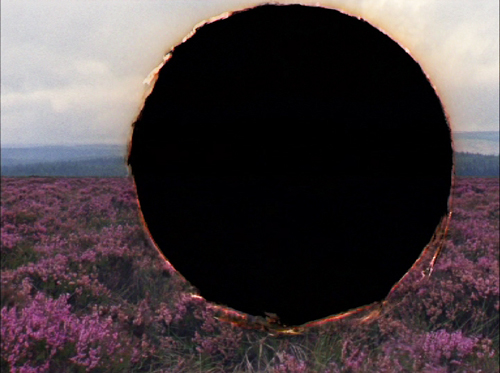 'Bottomless' 2012
J
oya: arte + ecología resident artist Laura Harrington
Laura Harrington is an artist who was born in mid Wales but now lives and works in Newcastle upon Tyne. Working with a broad range of materials and media she makes works that are open to cross-disciplinary collaboration and numerous contexts. The projects engage with ecology and landscape, involving integrated research in the environment, responding to the knowledge developed in science by teasing out the poetic that often hides within. Layering subjective experience onto objective analysis. Many projects examine the micro to show the macro and weave elements together to display a wider story - informed by research and inspired by experience.
In 2009/10 she was artist in residence with Environment Agency North East developing a number of projects around Northumberland, (s small electronic publication produced as an outcome of this residency can be downloaded from http://www.lauraharrington.co.uk/counterpoints-2010-11).
Last year she was awarded one of VARC's (Visual Arts for Rural Communities) Artist Project Funds and an Arts Council England grant o develop Layerscape (peat bogs), a 16mm film with sound that explores the vast peatbogs and mires of Northumberland and the North Pennines. This was made in collaboration with film-makers Sarah Bouttell and Deborah Bower and sound artist Lee Patterson and developed with The North Pennines AONB Partnership, Natural England and the Forestry Commission. The work was presented as part of AV Festival 12: As Slow as Possible (http://www.avfestival.co.uk/programme/2012/events-and-exhibitions/layerscape), where a short contemplative walk lead people to an upland bothy cinema.
The Arts Council England Grant also supported research and development for the collaborative project Where are the Wild Ones? the opera with sound artist Kaffe Matthews. This is an ongoing research project exploring the migratory journey of Atlantic salmon on the river Tyne in collaboration with Environment Agency North East and Northumberland school children. http://www.kaffematthews.net/salmon_opera/. This research also formed part of an artist residency with ISIS arts. This audio visual performance will be premiered in summer 2013. In June 2012 the artists will present a talk about the research so far at the V&A as part of Supersonix, (http://www.exhibitionroad.com/supersonix) as well as being artists in residence on board Flow (http://www.flowmill.org).
Since July 2008 she has worked part time as Exhibitions Co-ordinator with Baltic Centre for Contemporary Art, Gateshead.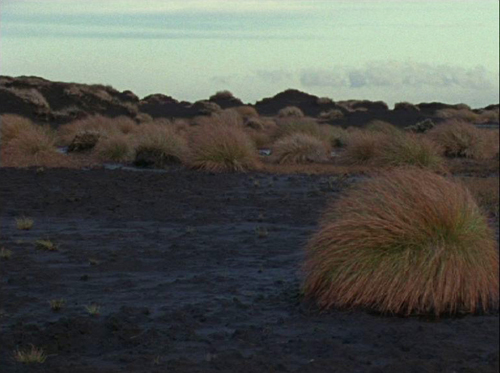 Still from 'Layerscape' (peat bogs) 2012
'New work at Cortijada Los Gázquez and the Joya: arte + ecología residency, will build on existing research that sits within a series of ongoing projects about complex natural environments. A series of intricate line drawings that are created as a result of exploring the vegetation and dry landscape of the surrounding area will be made, in an attempt to create an alternative guide to the area. Two weeks will be spent embedded and immersed in this new landscape, seeking to understand its habitats and environment – how it was formed, how it has changed and how human activity has altered or affected its character. The exploration, taking place over the whole site, will focus on finding evidence of disappearance, change or vulnerability. Looking for forms and remnants from occurrences such as drought, flooding, erosion and human intervention will be an integral part of the research'.

Laura Harrington