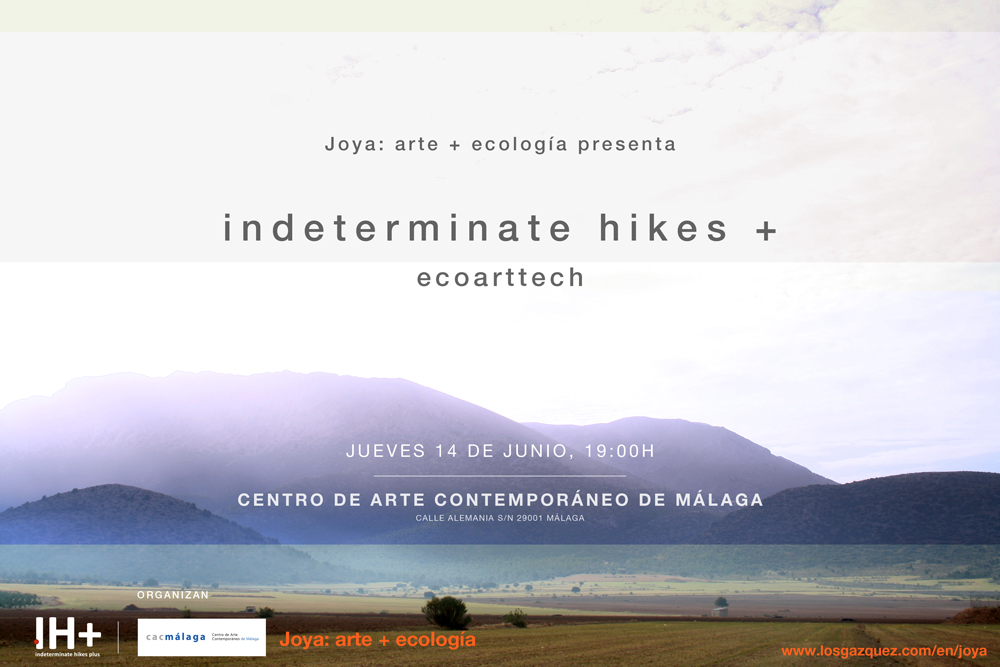 Joya: arte + ecología presents ECOARTTECH's IH+ at Centro de Arte Contemporáneo de Málaga
As part of the residency of ECOARTTECH at Joya: arte + ecología / Cortijada Los Gázquez in June 2012 we are pleased to announce that Joya: arte + ecología in collaboration with Centro de Arte Contemporáneo de Málaga present an Android App. performance by ECOARTTECH: Indeterminate Hikes+.
'Using our Android mobile phone app, we will lead an "indeterminate hike" beginning at CAC Málaga and install an optional "Base Camp" from which to instruct participants how to hike indeterminately and go on wilderness trips in an urban city.
Indeterminate Hikes+ (IH+) is an Android app that transforms everyday landscapes into sites of bio-cultural diversity and wild happenings. Generally devices of rapid communication and consumerism, smartphones are re-appropriated by IH as tools of environmental imagination and meditative wonder, renewing awareness of intertwining biological, cultural, and media ecologies and slowing us down at the same time.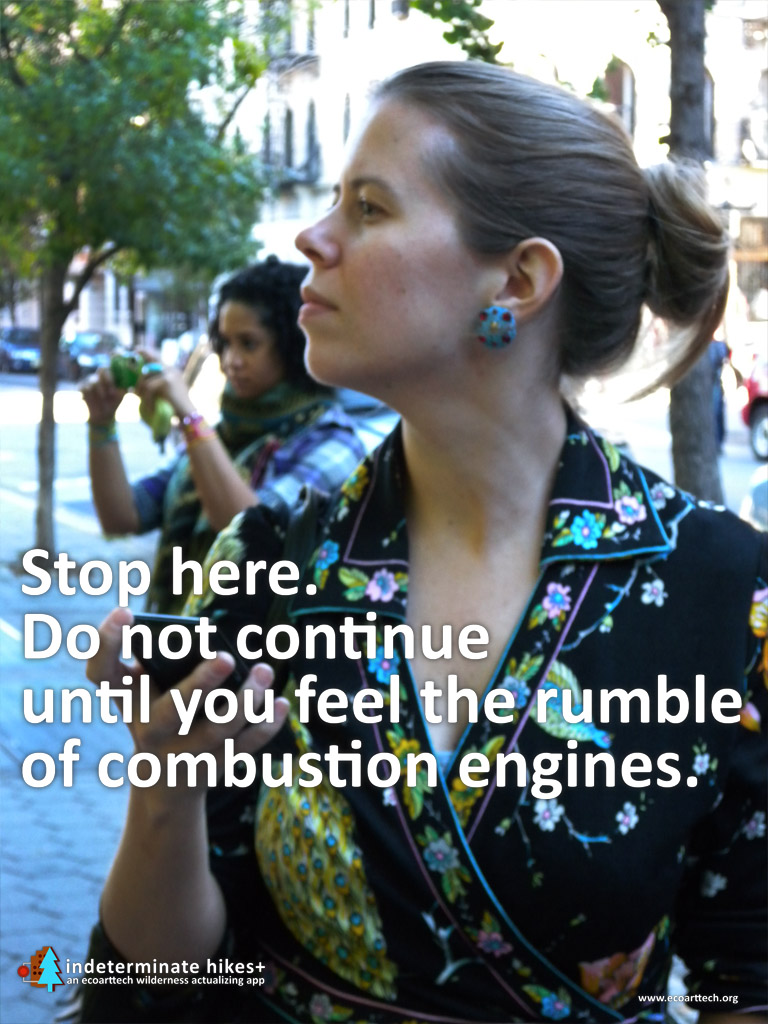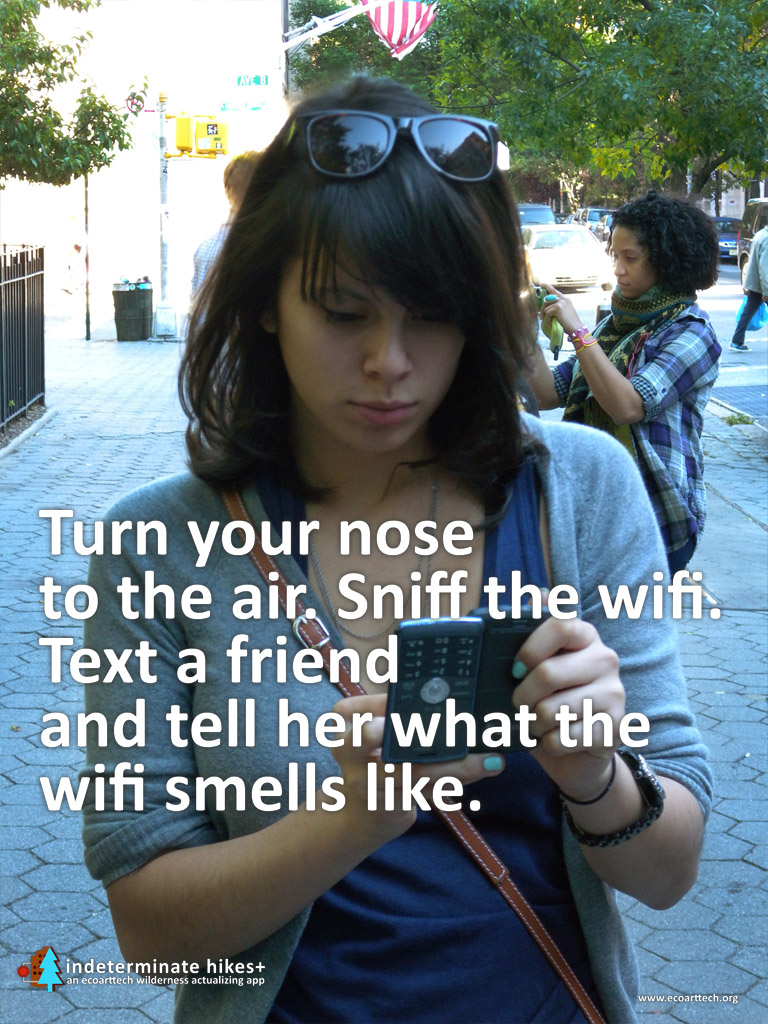 The app works by importing the rhetoric of wilderness into virtually any place accessible by Google Maps and encouraging its users to treat these locales as spaces worthy of the attention accorded to sublime landscapes, such as canyons and gorges. This project extends from ecoarttech's belief that ecological awareness must be based in the places that humans actually live, not just in relatively uninhabited natural spaces. We also believe it is essential that conversations about environmental sustainability and ecological management be democratized through the arts, and not only considered within a scientific context.
Ecoarttech installs a mixed-media "Indeterminate Hikes Base Camp" in tandem with performances. This includes a tent with sleeping bags alongside a projection of the IH app and scattered traces of local environments. For our forthcoming solo show at Syracuse University's Warehouse Gallery, concrete "rocks" from a nearby defunct dam, graffiti referencing the underpass across the street, and shipping palettes as markers of the city's Erie-Canal shipping history are included. Together, the Indeterminate Hike and the Base Camp set the tone for reinvigorating experiences of local environments, to see them as spaces rich with historical, cultural, biological diversity, and worthy of emotional attachment and ecological protection.'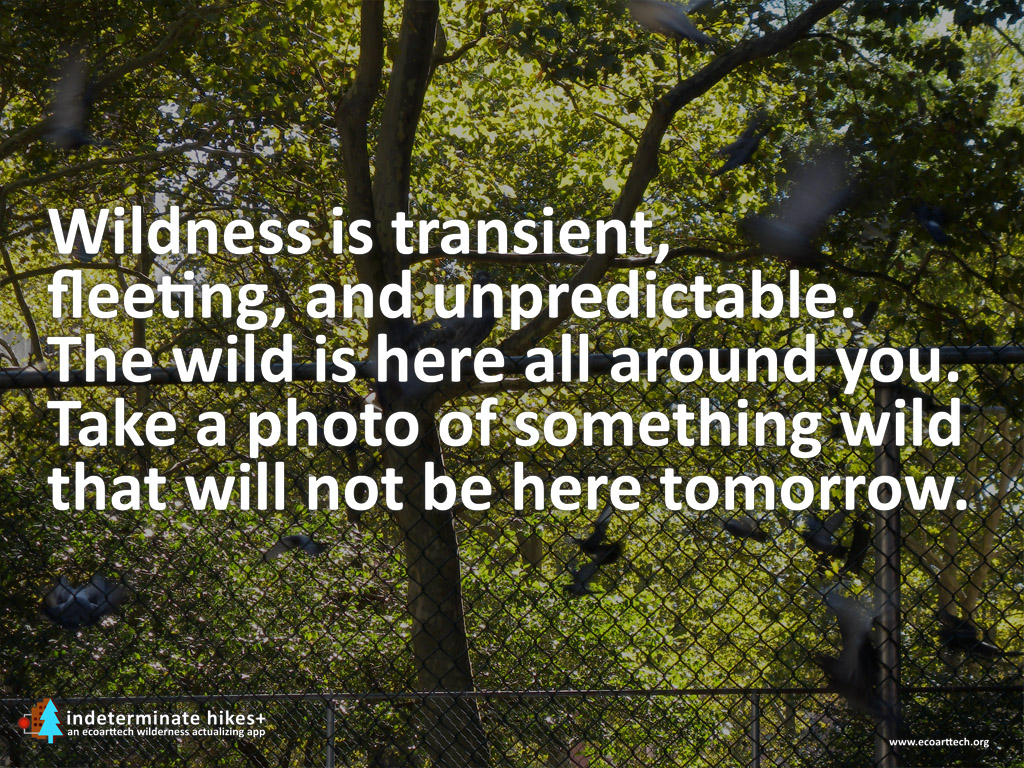 About ecoarttech
Leila Nadir and Cary Peppermint founded ecoarttech in 2005 to explore environmental issues and convergent media from an interdisciplinary perspective. Our collaboration explores what it means to be a modern ecological being amidst networked environments, including biological systems, global cultural exchanges, industrial grids, and the world wide web. Our recent work includes commissions for the Whitney Museum, Turbulence.org, and University of North Texas and exhibitions/performances at MIT Media Lab, Smackmellon Gallery, European Media Art Festival, Exit Art Gallery and Neuberger Museum of Art. For more info please visit www.ecoarttech.net.
Click HERE to found out more about their residency at Joya: arte + ecología.