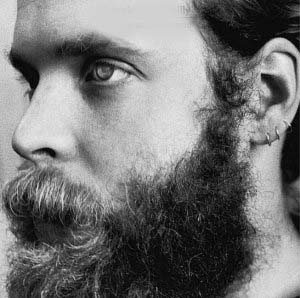 Our blog is supposed to be about our lives in Spain, and so, I guess, this technically  is no exception. It's our January album. The new one by Bonnie Prince Billy. (a.k.a Will Oldham), 'Joya' and we love it.
So to be hypocritical I shall attempt to compress someone's creativity into a few words. It's existential 'roots' music with a twist of 'Nashville' but with it's feet firmly set in western rock. That should narrow it down.
His voice is shallow and reedy, but he has an easy disposition to sophistication, making it necessary to persevere with new work but it is so worth it. Buy it.