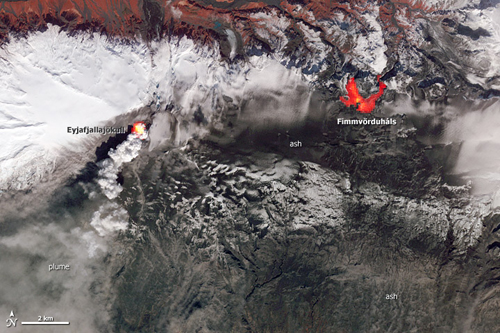 NASA's Earth Observatory clearly illustrates the issues Los Gázquez had with flights last week. Donna was trapped in England, her flight cancelled, and had to return to Spain via Winchester, Portsmouth and a ferry to Santander, train to Madrid and train to Murcia. It took four days!
Joya resident artist Peter Morrens from Belgium, following an exhibition in Germany, had his flight cancelled too, so he used the fantastic TAXI STOP. It's a Dutch/Belgian car sharing scheme. All you do is post you desired destination to meet up with someone with a vehicle travelling the same way. You share the cost of fuel and the driving and obviously reduce the amount of vehicles on the road. Peter Morrens got as far as Barcelona from where he took the train to Lorca (our nearest town).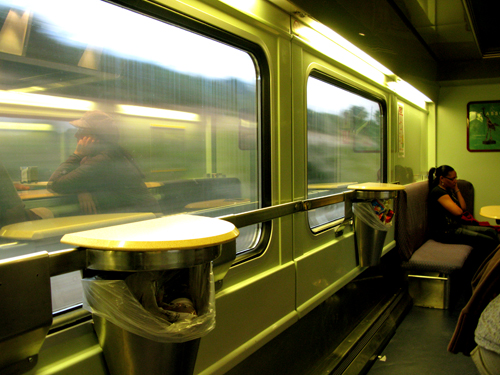 Meanwhile guests at Los Gázquez, my second cousin George Beckmann and his wife Fenna, booked the train hotel from Paris to Madrid over ten months ago. They felt they should take the less frantic and environmentally more friendly train…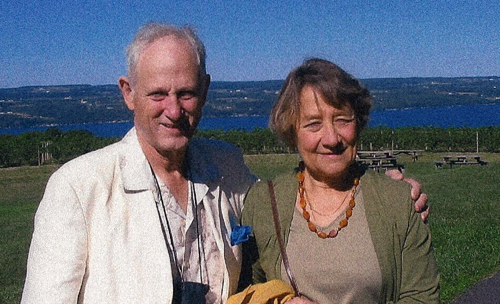 only to discover that there was a French rail stike and that their train had been cancelled. There only choice was to take the 14 hour overnight coach to Barcelona. They then missed their connecting train and had to buy a new ticket arriving in Granada at midnight.
Two roads diverged in a wood, and I -

I took the one less travelled by,

And that has made all the difference.
Robert Frost