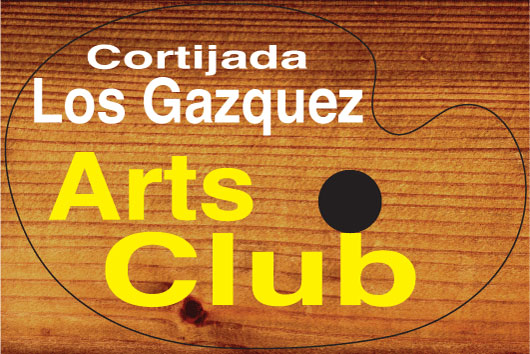 Los Gázquez Arts Club
The Los Gázquez Arts Club is a place for those who love art and art history. It is a place for those who wish to learn to paint and draw in a convivial environment, away from distraction, other than the company of others who share the same interests.
The Los Gázquez Arts Club is hosted by Cortijada Los Gázquez, Creative Retreat / Eco-Guesthouse, inside the Parque Natural Sierra Maria-Los Velez, Velez Blanco, Almeria.
Classes are designed to cater for all abilities from beginner to those who have been painting for many years.
We can teach you the importance of composition and perspective, colour theory, abstraction and realism.
We can give you instruction in materials and techniques, preparation of paper or canvas, as well as mastering mediums.
Watercolour, oil, gouache, acrylic, egg tempera, charcoal, pastel, encaustic painting, mural painting, painting 'en plein aire' etc. If you want to learn to draw and paint, in whatever medium, we can teach you skills that will give you rapid results.
Classes are informal and relaxed. Tuition can be tailored to a group or for the individual and the emphasis is upon refining skills you already possess, teaching new techniques and learning something new with each visit.
Cortijada Los Gázquez has resident professional artists working in the studios here as well as professional artist tuition (see Joya).
And as an Arts Club we make a day of it. Classes start at 10am breaking for a two course lunch at 1pm. Our kitchen creates a combination of Spanish, Moroccan and Indian influenced food. From 2pm the classes continue until 5pm when the day ends.
To provide a context to your creative activities the Los Gázquez Arts Club will frequently give short introductions to other artist's work, specifically those who paint landscape in environments similar to those we experience in this part of Spain.
To join the Arts Club you can participate as a holiday-maker, resident at the guesthouse or elsewhere, or come along for the day as a resident of Spain.